On Thursday I found a package of frozen stuffed clams at the store so I thought it'd be interesting to try them on the grill. Sure, fresh would've been better but for $6 I figured I'd take a chance.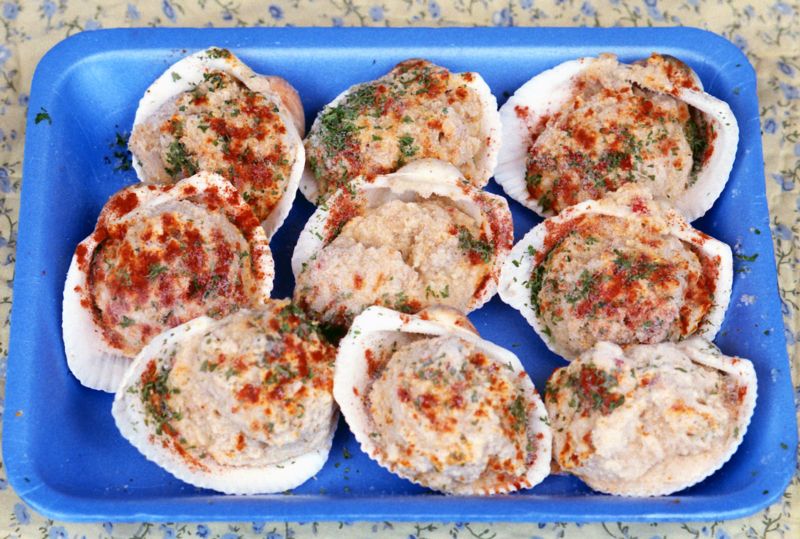 Once the surf was taken care of I decided to round out the meal with some turf. Specifically, a thick t-bone.
Since this month's Block Party theme is side dishes I decided to try grilling carrots. After looking around online I decided to mix some butter and balsamic vinegar to use as a seasoning paste, and after the carrots were done I put them back into the dish and they melted the butter into a nice glaze.
A hot fire and cast iron are perfect for beef.
The clams took the longest and partway through I drizzled a little olive oil on each.
My plate. Looks like I forgot to add the clams.
Since I don't eat carrots this has to be Mrs. Chicken's plate. She liked the carrots although she would've preferred less balsamic vinegar, and we both liked the steak and the clams. If I'd made them they would've had more crab and clam and less filler in the filling, but even so they tasted pretty good.