Awhile back I picked up some good-looking pork chops at the store and about a week ago I grilled a pair of them. While I certainly don't need a reason to grill I wanted to play around with some old-school photo gear and this was a good opportunity.
After poking around online I decided on an herb paste. I can't remember where I found the recipe but it was basically parsley, sage, rosemary, thyme, and garlic...kind of a Scarborough Fair chimichurri.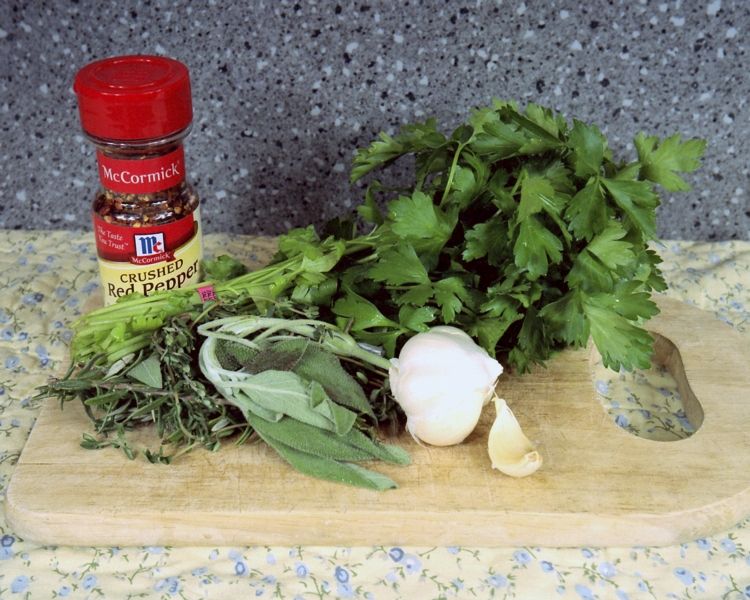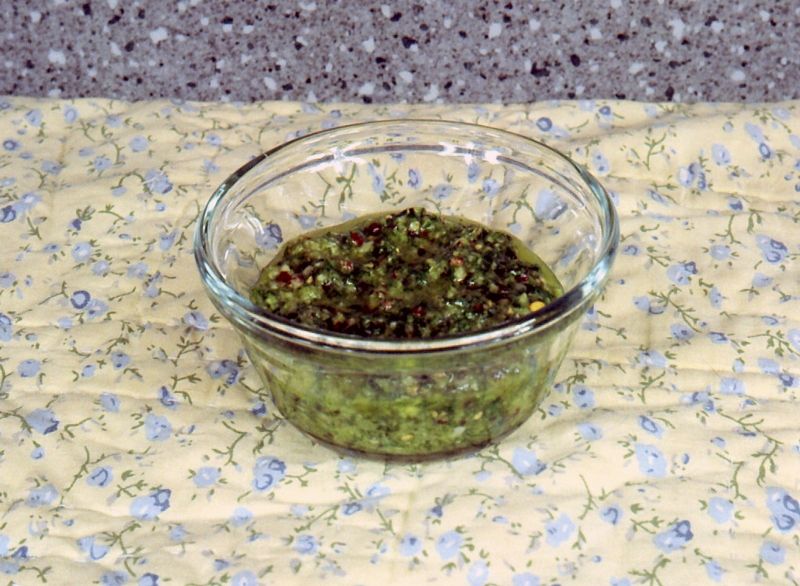 The paste was pretty loose because of the amount of oil but it stuck to the chops pretty well.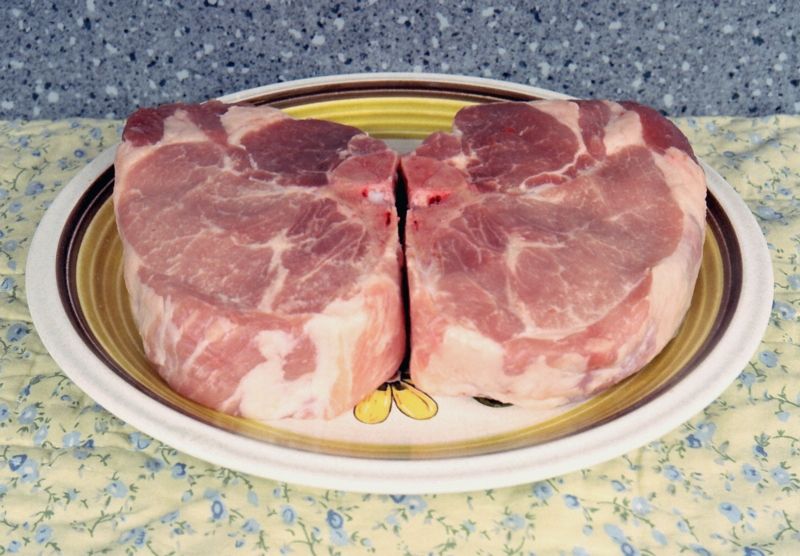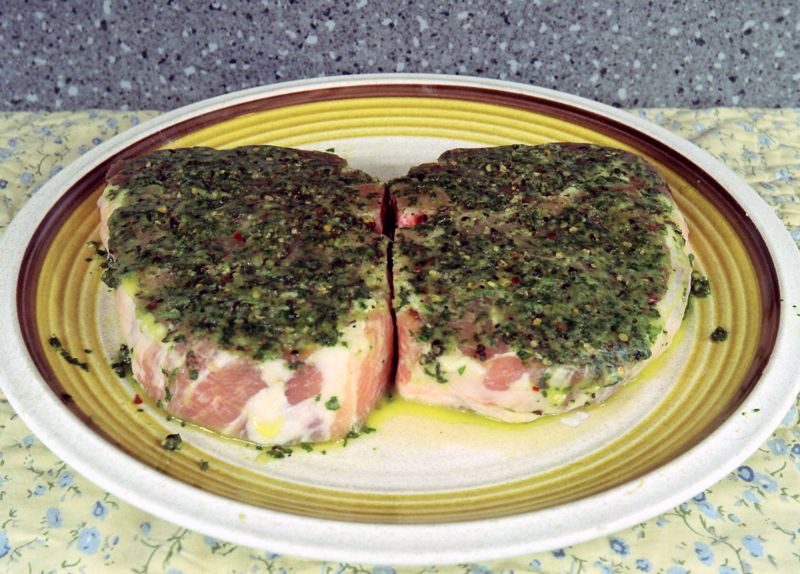 I started them indirect and seared at the end, thinking that the indirect heat would help set the herbs and make them less likely to fall off during the sear.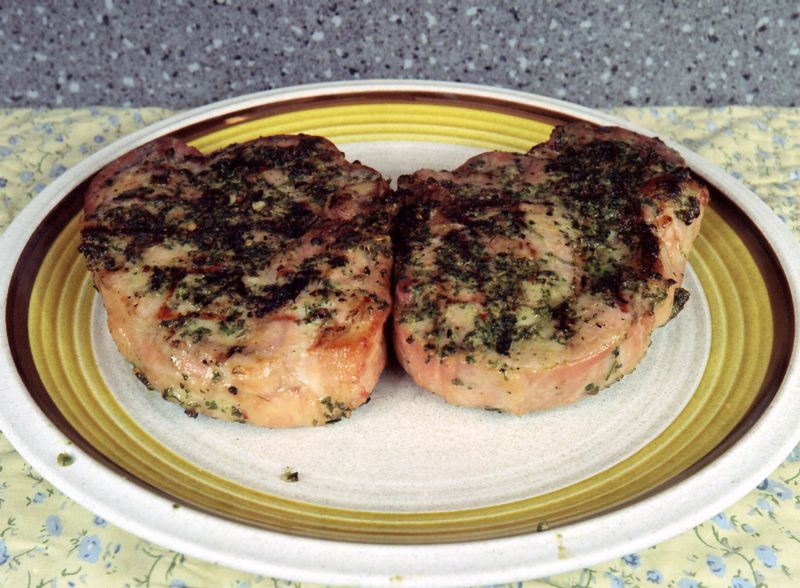 I was pretty happy with the results, although Mrs. Chicken took exception to the red pepper flakes.
The chops were thick and decently marbled to begin with so they stayed nice and moist, and the herbs added another level of flavor.