Last weekend I decided I would try making beer cheese soup for the first time, and tried to incorporate some grilling into the process. My apologies for the inconsistent colors; I just upgraded to a new version of Photoshop and have some learning to do.
Here are the primary ingredients. Most recipes call for cheddar but I had a mishmash of leftover cheeses to use up so I went that route, and didn't really follow any one particular recipe. Provolone, asiago, parmesan, and curds were run through the food processor.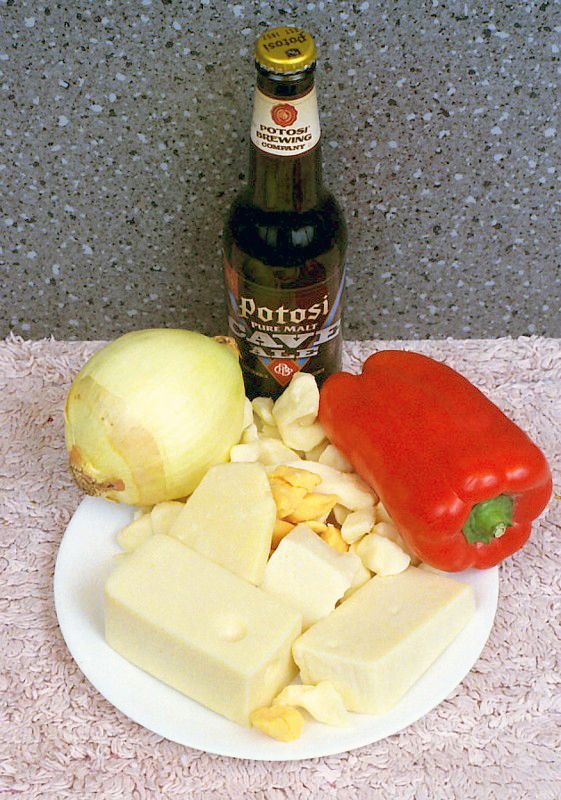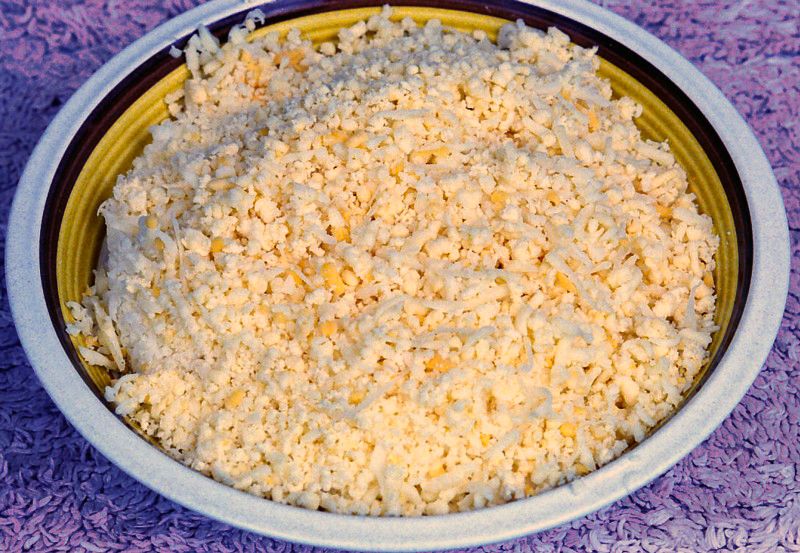 I fired up the grill and put the pepper and onion right on the coals until they were thoroughly charred.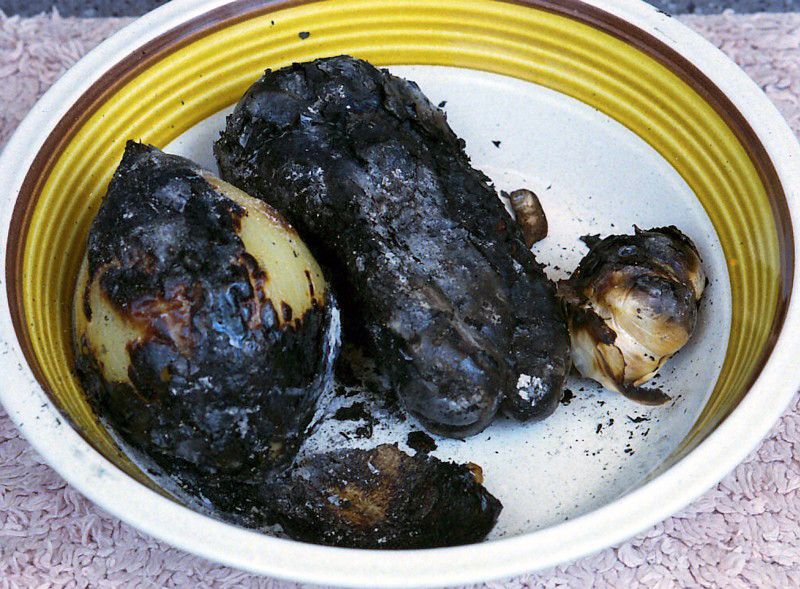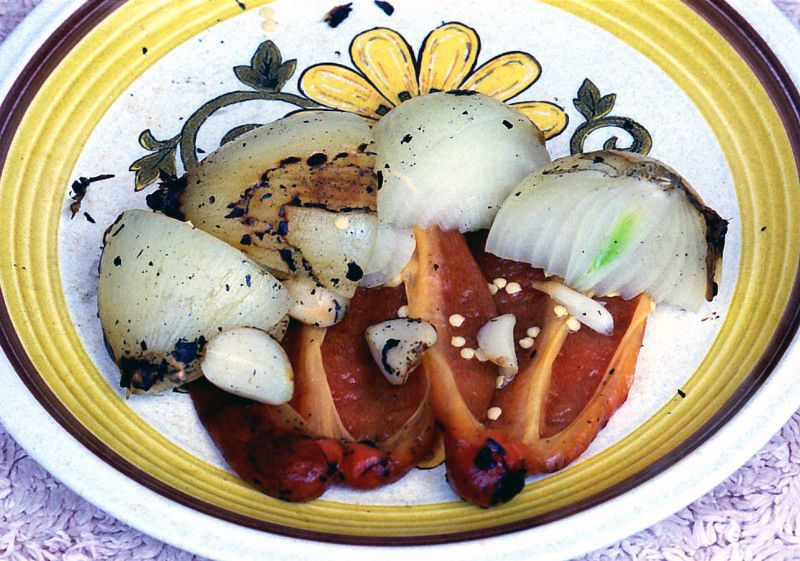 And to add a Wisconsin touch, since the grill was going I hot-smoked a bratwurst and cut it into coins.
The veggies, beer, and chicken stock went into the pot first.
Then I stirred in some milk and added the cheese and bratwurst.
I made 2 major mistakes: I used some cheeses that were too soft (provolone and curds) and I let the soup get too hot, which eventually gave me a pot of liquid with a giant glob of what could be described as resembling dog barf at the bottom.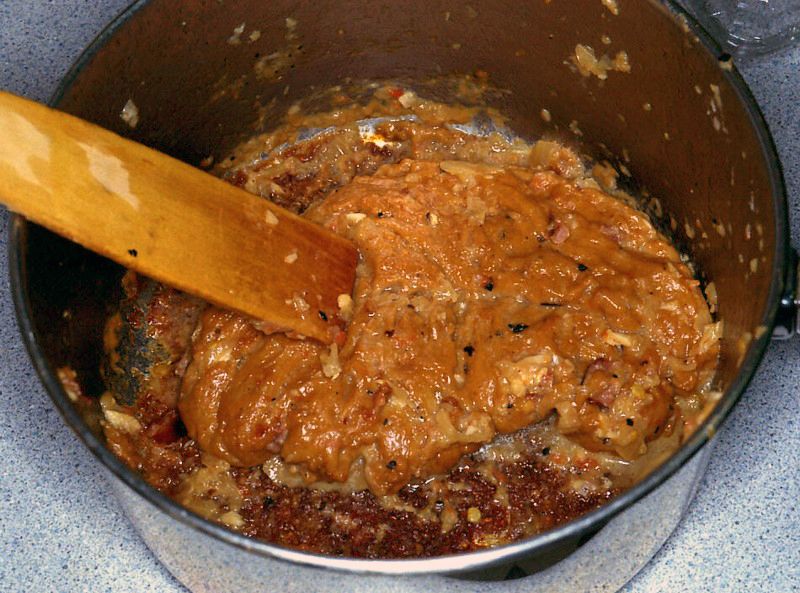 This was why I put the soup outside overnight. The next afternoon I cut up the solids into small pieces and tried to melt them back into the liquid without any luck, which is why I wound up pouring the soup through the strainer.
After thickening the final product with a little bit of flour it actually had a pretty good flavor (the red pepper was noticeable but not overpowering) and texture, but I went about achieving it a very wrong way. I think if I was to make it again and stick to harder cheeses and lower temperatures the results would be much better.