Recently I saw the episode of
Lidia's Kitchen
in which she made
stuffed hamburgers
and decided to try them on the grill.
I started by combining the ground beef, sun-dried-tomatoes, and other ingredients into a big ball.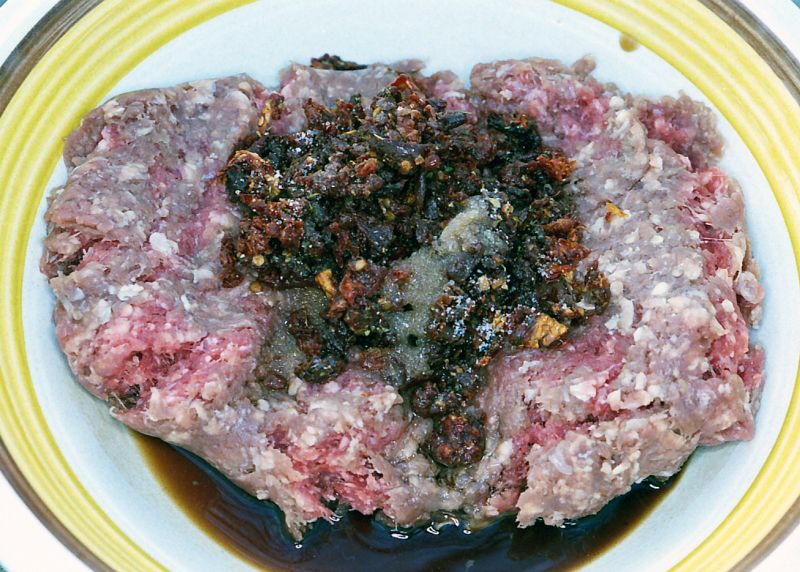 The stuffing is mozzarella cheese and basil. I chose to shred the cheese so that it would melt more easily than if it was in cube form.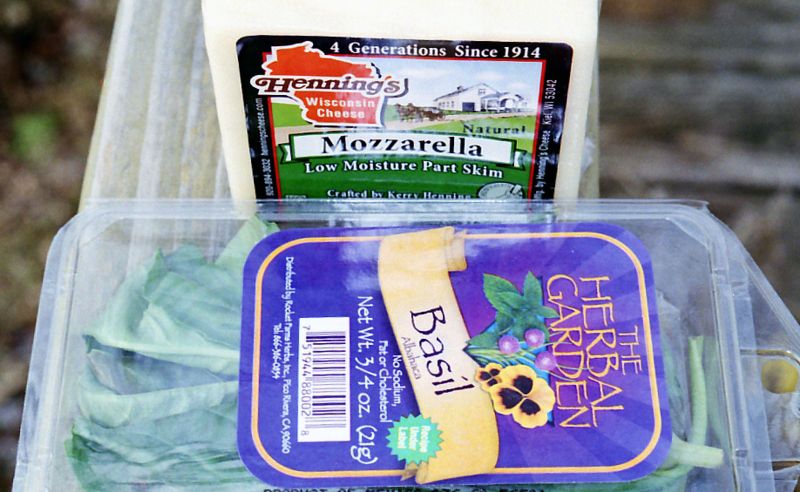 I wound up way overstuffing the burgers and was concerned that most of the cheese would leak out, but most of it managed to stay inside.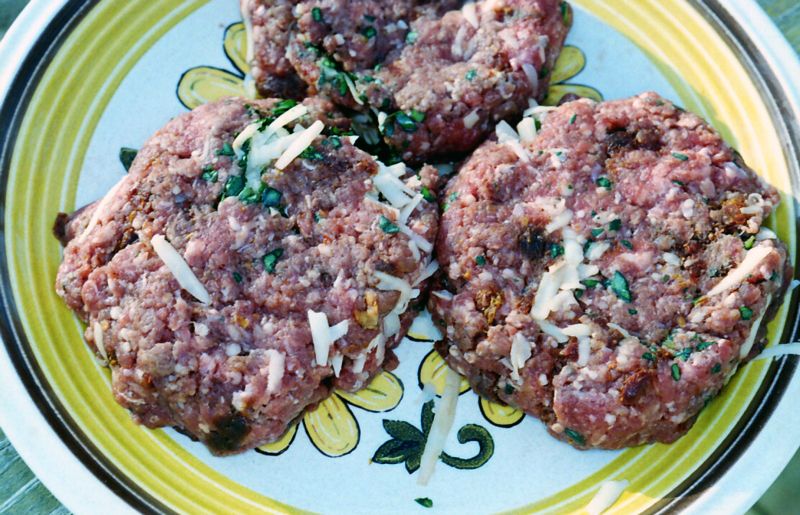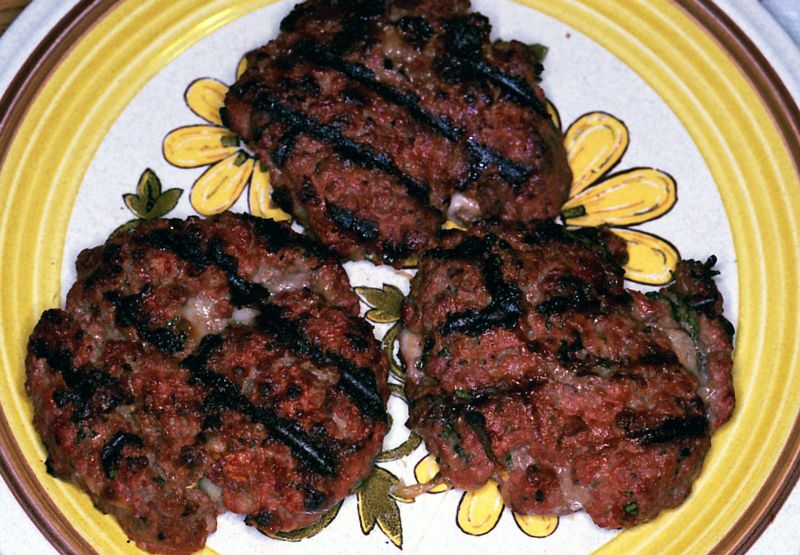 The burgers were good and the sun-dried tomato added extra flavor and a little bit of sweetness. And because the basil was kept inside by the cheese it stayed nice and fresh as well.