As I posted before, I bought a craycort CI insert for the Weber. Tonight I bought a couple ribeyes (gulp, 17 bucks a pound!), some potatoes and corn. Decided to give it a run. I have to say, I'm sold on those things.
Mighty Pretty Steaks - Salt, pepper, oregano and a little crushed red pepper.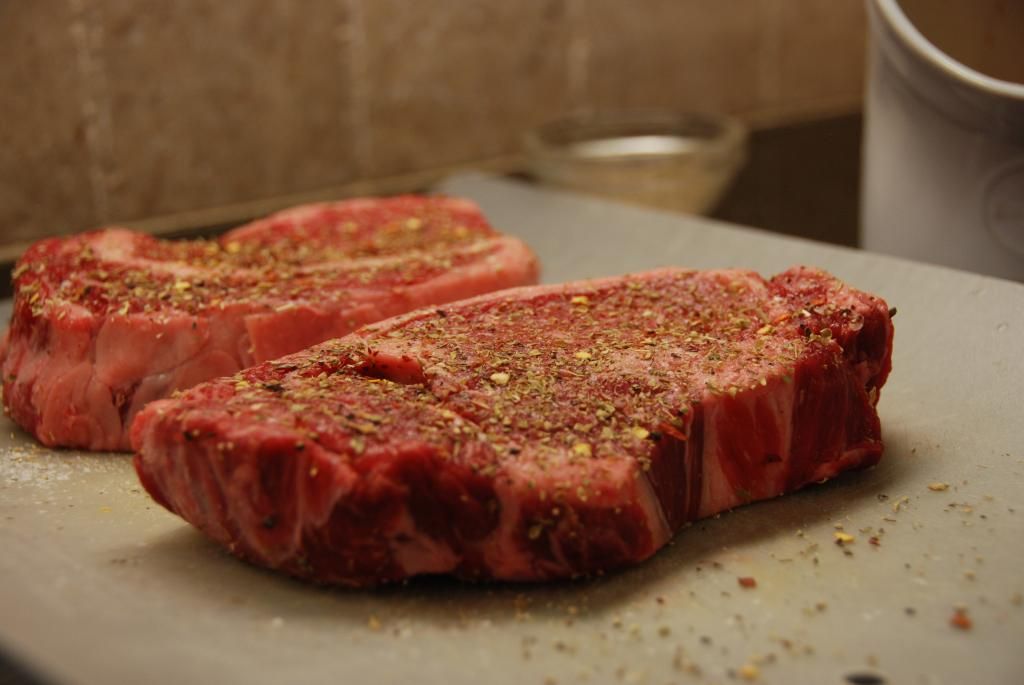 Prepping smashed potatoes. I took a queue from Francis Malman and started these in cold water, 2 tbs red wine vinegar, 2 tbs olive oil, 1 bay leaf and 6 peppercorns. Bring them to a boil, and when they are still hot, put them between two dish towels and slowly smash them into a disk. Put some olive oil on them and crisp them on a chappa or metal griddle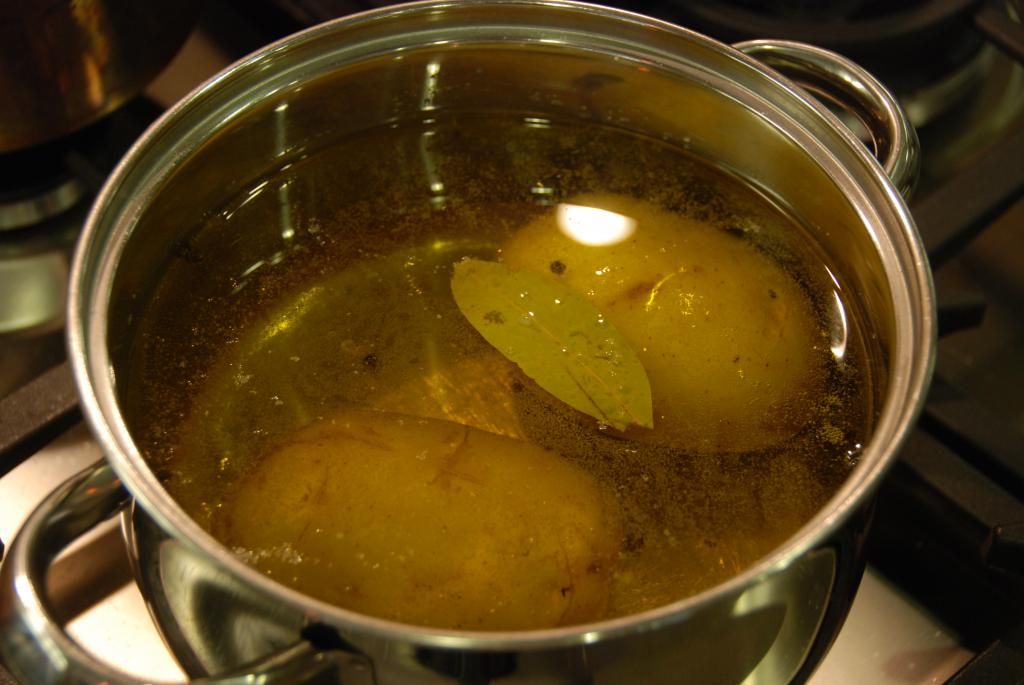 Of course, chimichurri is on the menu! I used to make this in a food processor, but now I chop it by hand. I like it much better that way. More rustic.
Here's everything on the grate
And on the plate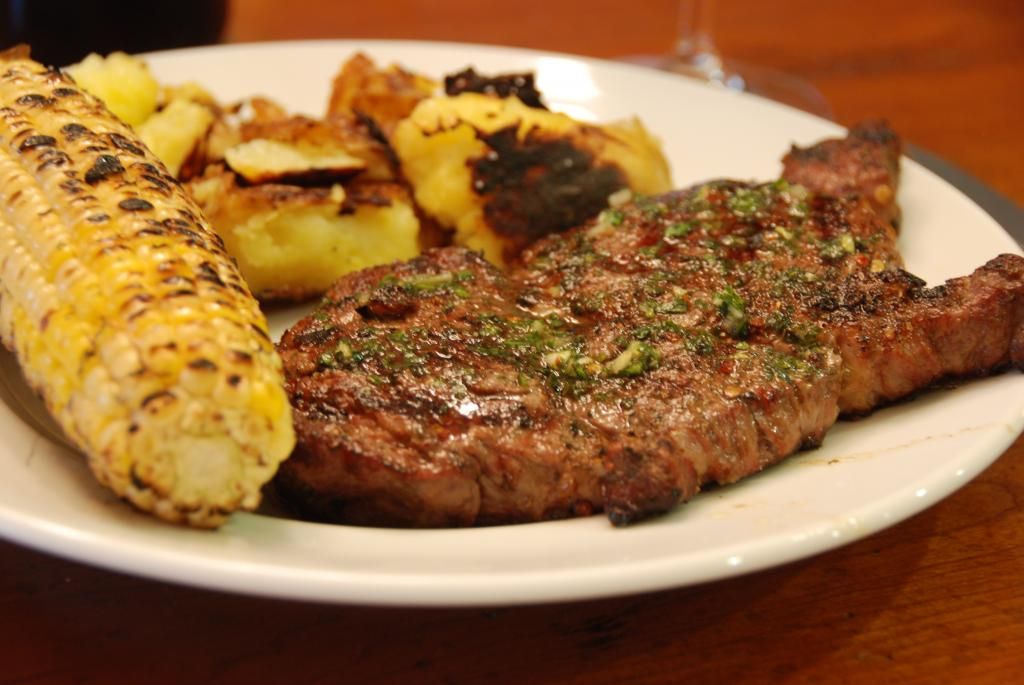 Great meal, I will be using these grates a lot.