A couple of weeks ago I grilled some chicken drumsticks Alabama-style but changed things a little bit. One of my other grilling books uses the white sauce as a marinade so I decided to try that first.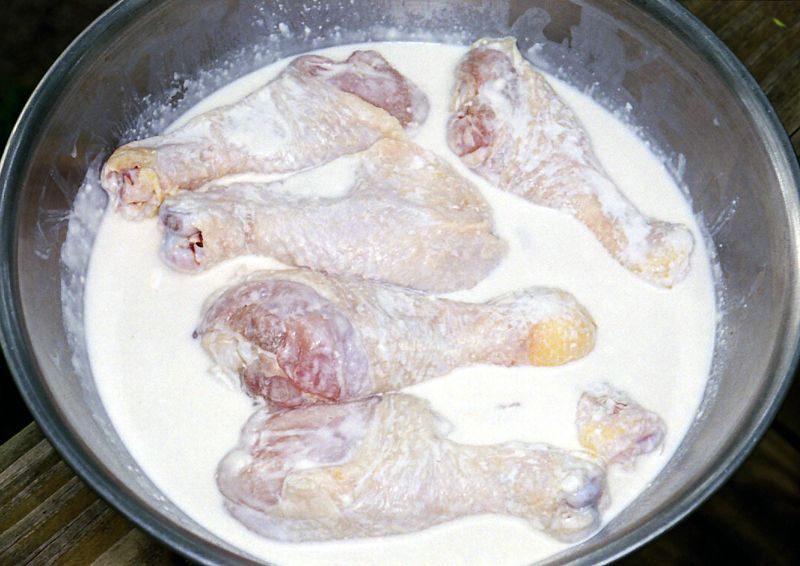 Can't pass up those impulse buys at the store!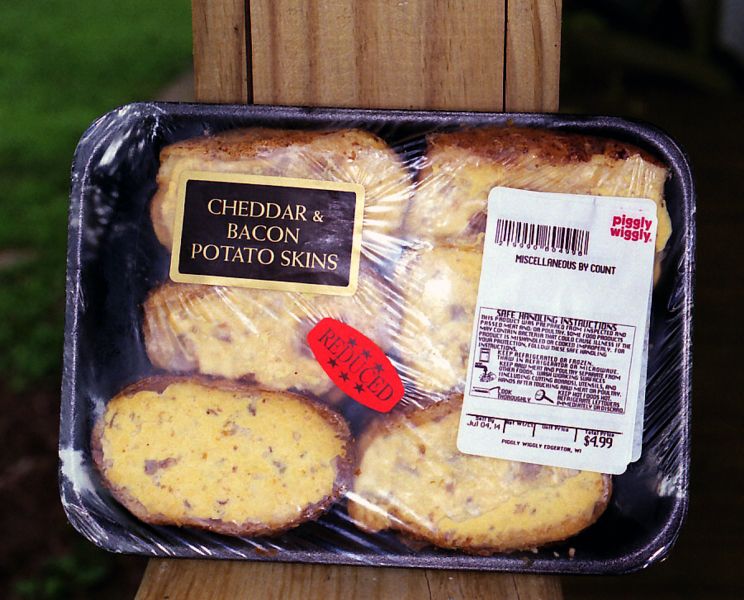 I used charcoal alone so the chicken didn't get particularly brown. And to be honest, the chicken alone didn't pick up as much flavor from the marinade as I hoped it would.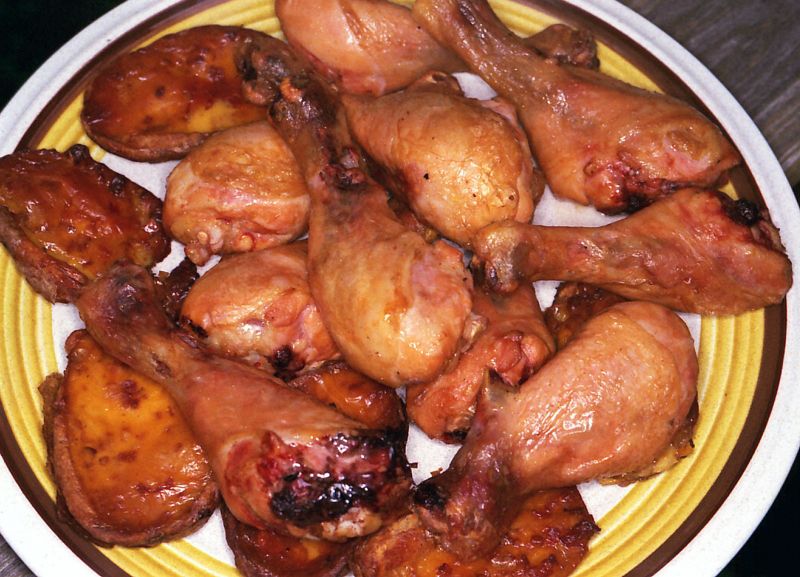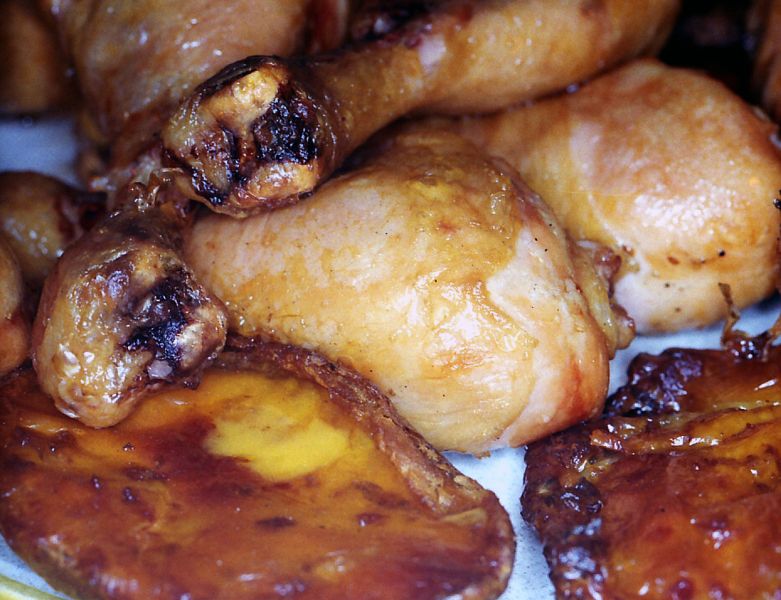 For the sauce I went with Steven's recipe from
BBQ USA
, which has a different mayo-to-vinegar ratio than the recipe I used for the marinade and also had a better taste. In hindsight, marinating the chicken didn't make much of a difference and I think I might've been better off had I simply salted it instead.