Burnt Sugar Cream Sauce
Steven Raichlen
What could be more appropriate for a smoked cheesecake than a burnt sugar (a.k.a. caramel) sauce?
Print
Burnt Sugar Cream Sauce
Recipe Notes
Ingredients
1 1/2 cups sugar
1/2 cup water
1 cup heavy cream
1 teaspoon vanilla extract
Recipe Steps
Step 1: Place the sugar and water in a heavy saucepan, but do not stir. Cover the pan and place over high heat for 3 minutes. Uncover the pan and continue cooking the sugar until dark brown and very fragrant. Swirl the pan so the sugar browns evenly, but don't stir. Take care not to get any molten sugar on your hands.
Step 2: Remove the pan from the heat and add the cream. The mixture will bubble up like Mount Vesuvius—it's supposed to. Return the pan to the heat and whisk until the cream is completely dissolved. Whisk in the vanilla. Let the sauce cool to room temperature, then pour it over the cheesecake or serve on the side.
Find This Recipe
And More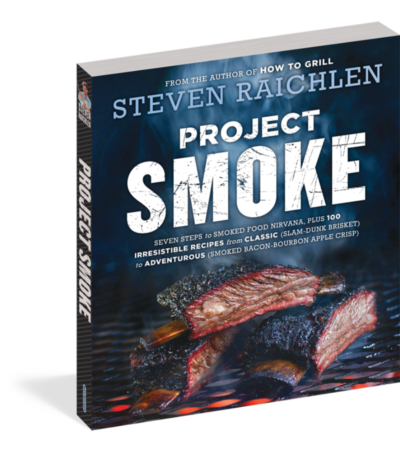 New York Times Bestseller Project Smoke is the How to Grill of smoking, both a complete step-by-step guide to mastering …
Buy Now ‣