Grilled Prosciutto-Wrapped Trout
Steven Raichlen
Print
Grilled Prosciutto-Wrapped Trout
Recipe Notes
Method: Direct grilling
Equipment: 8 pieces cotton butcher's string, each about 12 to 14 inches long
Ingredients
4 whole trout (each 12 to 16 ounces)
Coarse salt (kosher or sea) and freshly ground black pepper
1 bunch fresh dill, left in sprigs
2 lemons, cut in half lengthwise, then thinly sliced crosswise (remove seeds)
8 thin slices prosciutto
Olive oil or vegetable oil
Mustard-Dill Sauce for serving
Recipe Steps
Step 1: Rinse the trout, inside and out, under cold running water, then blot dry, inside and out, with paper towels. For each trout, place two pieces of butcher's string about 3 inches apart on a work surface and lay down a piece of prosciutto. Stuff the trout with dill sprigs and lemon slices and season with salt and pepper. Lay a slice of prosciutto on top of the trout, bring up the ends of the strings, and tie the trout crosswise in two places to secure the prosciutto and keep the stuffing inside. Brush oil on the outsides of the trout.
Step 2: Set up the grill for direct grilling and preheat to medium-high (about 350 degrees).
Step 3: When ready to cook, place the trout directly on the grill grate. Grill the trout until nicely browned on the outside and cooked through, 6 to 10 minutes per side. To test for doneness, insert a slender metal skewer into a trout for 20 seconds: It should come out very hot to the touch. Serve with Mustard-Dill Sauce.
Find This Recipe
And More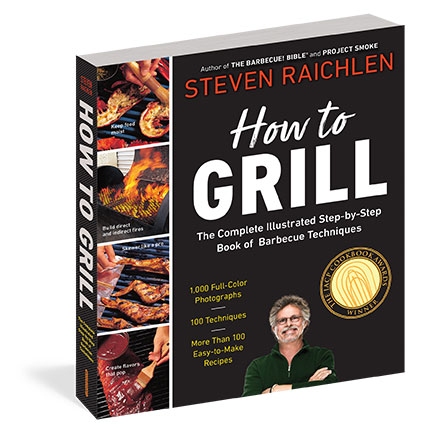 Without a doubt the most interesting, comprehensive, and well-thought-out book on grilling ever and it's destined to be in the kitchens and backyards of both professionals and home cooks. Every detail is made clear and easy in a concise and inspirational way. Spark it up! (Mario Batali, Molto Mario (The Food Network), Mario Batali's Simple […]
Buy Now ‣