Harissa (North African Hot Sauce)
Steven Raichlen
Harissa is to North Africa what Tabasco sauce is to Louisiana—a fiery red elixir as essential to human happiness as barbecue itself. Harissa is popular from Tunis to Marrakech, and the formulas vary as much as the foods for which the sauce is destined. Most versions call for some sort of dried hot red chile to be fortified with garlic, coriander, and cumin. Here's a quick version made with hot paprika (or you can use red chile powder). Be sure to use only very fresh paprika.
Print
Harissa (North African Hot Sauce)
Recipe Notes
Yield: Makes about 3/4 cup
Ingredients
2 tablespoons hot paprika
3 cloves garlic, coarsely chopped
2 tablespoons coarse salt (kosher or sea), or more to taste
1 teaspoon ground coriander
½ teaspoon ground cumin
½ cup extra-virgin olive oil
1 tablespoon fresh lemon juice, or more to taste
Recipe Steps
Step 1: Place the paprika, garlic, salt, coriander, cumin, olive oil, lemon juice, and 2 tablespoons of hot water in a blender. Puree until a smooth sauce forms.
Step 2: Taste for seasoning, adding more salt and/or lemon juice as desired. The harissa can be refrigerated, covered, for at least 1 week. Let it return to room temperature before using.
Find This Recipe
And More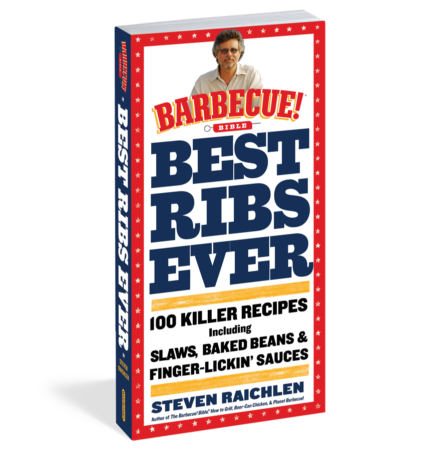 Say it loud, say it proud: the Best Ribs Ever. The perfect single-subject cookbook for every meat-loving griller, this book, …
Buy Now ‣