Lemon-Dill Sauce
Steven Raichlen
This simple sauce—bright with lemon zest and juice and fresh dill—goes great not only with shrimp, but with any smoked seafood.
Print
Lemon-Dill Sauce
Recipe Notes
Ingredients
½ cup mayonnaise, Hellmann's or Best Foods or smoked mayonnaise
½ cup sour cream or smoked sour cream
2 tablespoons chopped fresh dill
1 tablespoon fresh lemon juice
1 teaspoon finely grated lemon zest
Coarse salt (sea or kosher) and freshly ground black pepper
Recipe Steps
Step 1: Combine the mayonnaise, sour cream, dill, lemon juice, and lemon zest in a bowl and whisk to mix, adding salt and pepper to taste.
Step 2: Transfer to an attractive serving bowl and refrigerate until serving.
Recipe Tips
Serve with Danish Smoked Shrimp.
Find This Recipe
And More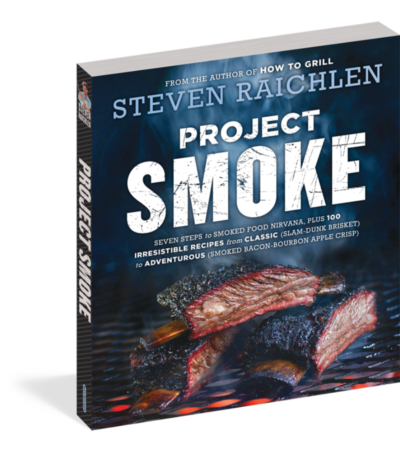 New York Times Bestseller Project Smoke is the How to Grill of smoking, both a complete step-by-step guide to mastering …
Buy Now ‣