Mustard Seed Caviar
Steven Raichlen
Think of this "caviar" as deconstructed mustard, and don't think about serving smoked ham or other pork without it. The slow simmer in vinegar softens the mustard seeds to the crunchy-gooey texture of sturgeon caviar.
Print
Mustard Seed Caviar
Recipe Notes
Yield: Makes 1¼ cups; enough to serve 4 to 6
Ingredients
½ cup yellow mustard seeds
½ cup cider vinegar
½ cup sorghum syrup (such as Golden Barrel) or dark corn syrup
½ cup water, plus extra as needed
1 tablespoon Dijon mustard
1 teaspoon hot sauce (use your favorite), or to taste
About 1 teaspoon coarse salt (sea or kosher), or to taste
About ½ teaspoon freshly ground black pepper, or to taste
Recipe Steps
Step 1: Place the mustard seeds, vinegar, syrup, and ½ cup water in a heavy saucepan and stir to mix. Bring to a boil over high heat, then gently simmer, covered, over low heat until the mustard seeds are semisoft, like caviar, 30 to 45 minutes. Stir often and add water as needed to keep the mustard seeds from drying out.
Step 2: Stir in the prepared mustard, hot sauce, and salt and pepper to taste. The caviar should be highly seasoned. Simmer for 3 minutes. Serve hot or let cool to room temperature. In the unlikely event that you have any left, it will keep for several weeks in your refrigerator.
Recipe Tips
Serve with Honey Ham Ribs.

Find This Recipe
And More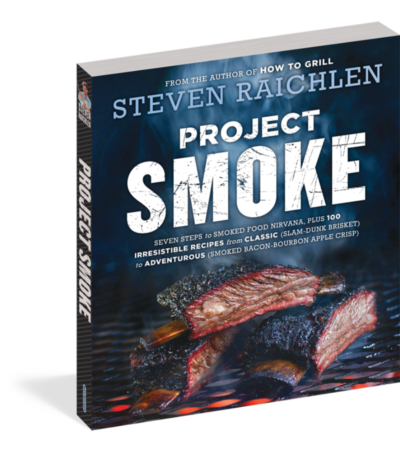 New York Times Bestseller Project Smoke is the How to Grill of smoking, both a complete step-by-step guide to mastering …
Buy Now ‣