Salsa Borracha (Drunken Salsa)
Steven Raichlen
This is one of Mexico's most unusual salsas. Bitter and piquant, it's not the sort you'd serve with chips, but barbacoa (pit-roasted lamb or goat) just wouldn't taste right without it.
Print
Salsa Borracha (Drunken Salsa)
Recipe Notes
Yield: Makes 2 cups; enough to serve 6 to 8
Ingredients
1/4 cup vegetable oil
8 pasilla chilies
1 large onion, finely chopped (2 cups)
2/3 cup beer
1/2 cup distilled white vinegar
1/2 cup cold water
2 tablespoons tequila
1/4 cup chopped fresh cilantro
1 teaspoon honey
1 teaspoon coarse salt (kosher or sea), or more to taste
1/2 teaspoon freshly ground black pepper
1/2 cup grated salty cheese, like Mexican queso fresco or feta
Recipe Steps
Step 1: Heat the oil in a skillet over medium heat to 350°F on a deep-fry thermometer. Add the chilies a few at a time and fry until puffed and crisp, 10 to 20 seconds per side. Do not let the chilies burn. Transfer the chilies to a paper towel–lined plate and let cool. Stem the chilies and break into 1-inch pieces.
Step 2: Add the onion to the pan and fry until golden brown, 4 to 6 minutes. Let cool slightly, then transfer the onion to a blender or food processor. Add the chilies, beer, vinegar, water, tequila, cilantro, honey, salt, and pepper and blend to a coarse purée. Correct the seasoning, adding salt. Transfer to a jar, cover, and refrigerate. The salsa will keep for several days. Just before serving, transfer the salsa to bowls and sprinkle with grated cheese.
Recipe Tips
Try these other Mexican salsas:
"Dog's Snout" Salsa (Xni Pec)
Pico de Gallo
Salsa de Chile Chipotle

Find This Recipe
And More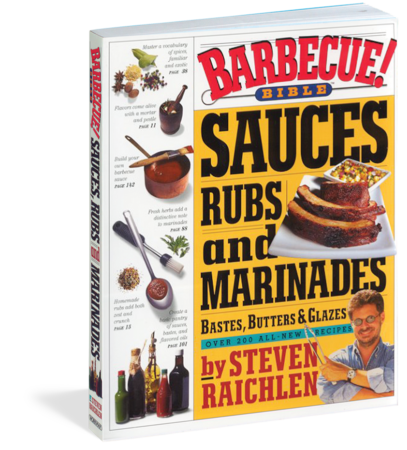 Marinate skewers of beef tips in Tex-Mex Tequila-Jalapeno Wet Rub before putting them on the grill. Or slather pork chops …
Buy Now ‣