How to Prepare Flank Steak
Steven Raichlen
A quick-cooking, flavorful cut of meat, flank steak is a favorite for the grill. When sliced correctly on the diagonal, the resulting pieces are tender and attractive.
Print
How to Prepare Flank Steak
Recipe Steps
Step 1: Using a chef's knife, score the top and bottom of the flank steak in a crosshatch pattern. The cuts should be shallow—about 1/4-inch deep.
Step 2: Grill the flank steak until nicely browned on the bottom, 3 to 5 minutes. If you like, rotate the steak 90 degrees after 1 1/2 minutes to create an attractive crosshatch of grill marks.
Step 3: Turn the flank steak over and grill the second side the same way.
Step 4: To serve, thinly slice the flank steak sharply on the diagonal across the grain.
Find This Recipe
And More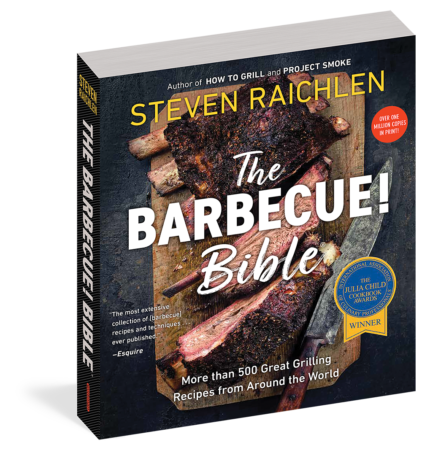 Steven Raichlen's Barbecue! Bible offers the biggest collection of barbecue recipes and grilling recipes ever developed.
Buy Now ‣