Butchery Basics: Know Where Your Steak Comes From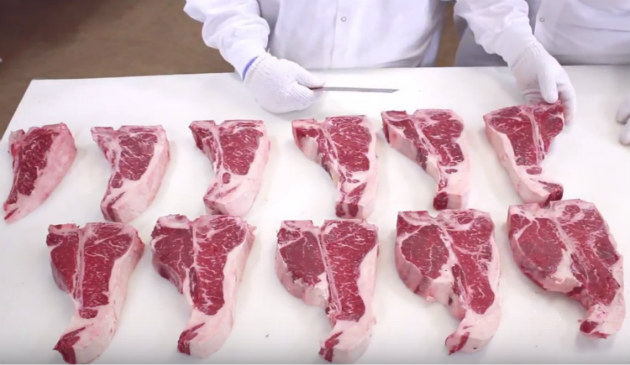 From our friends at Strauss Brands who provided the tasty beef for Project Smoke and masterfully answered What Is Grass-Fed Beef and What's So Great About It? comes a helpful video on breaking down cuts of beef:
Porterhouse. And T-bone. Two of the most revered cuts among steak fanatics everywhere. Check out this video from Mark Goessl and Lori Dunn of Strauss Brands to learn the difference and how to cut an amazing bone-in strip steak. Then click here to learn how to cook them in Raichlen's inimitable caveman style.