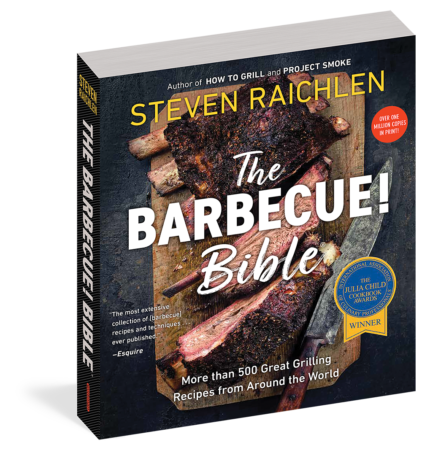 Steven Raichlen's Barbecue! Bible offers the biggest collection of barbecue recipes and grilling recipes ever developed.
Steven Raichlen offers a primer for how to grill vegetables — with lots of creative flavors and techniques — whether you're eating main dishes that highlight vegetables, or you're rounding out the barbecue menu with grilled garden-fresh sides.
From New York Times bestselling author Steven Raichlen comes a surprising story of love, loss, redemption, and, of course, really good food.
It all starts with the big kahuna: an authentic Texas barbecued brisket, aka 18 pounds of smoky, fatty, proteinaceous awesomeness. …
Cutting-Edge Techniques and Sizzling Recipes from the Caveman Porterhouse to Salt Slab Brownie S'Mores Where There's Smoke, There's Fire. An …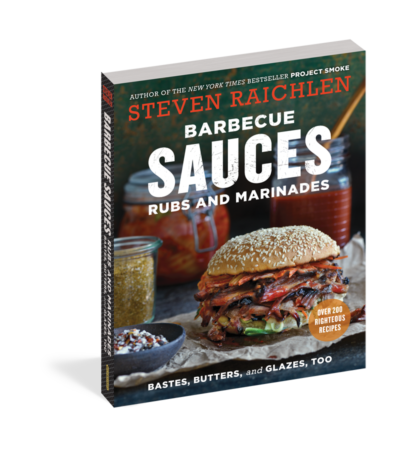 Barbecue sauces, rubs, and marinades are every griller's secret weapon—the flavor boosters that give grilled food its character, personality, depth, …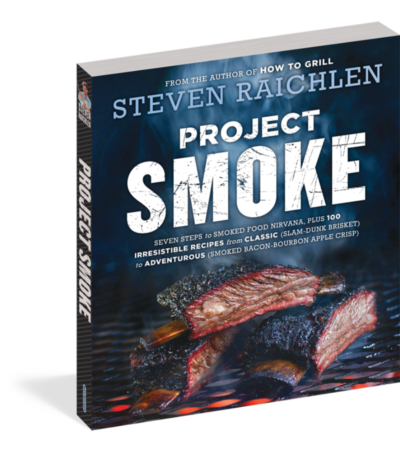 New York Times Bestseller Project Smoke is the How to Grill of smoking, both a complete step-by-step guide to mastering …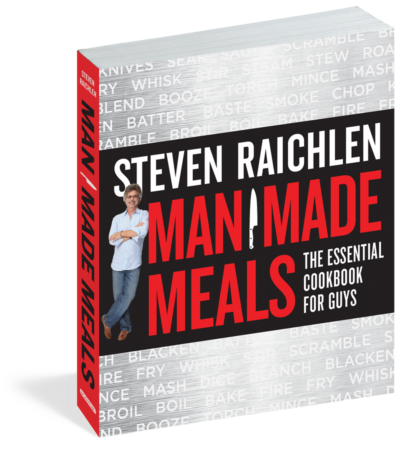 Man Made Meals is about the tools and techniques (guess what, grillers, you still get to play with knives and fire.) …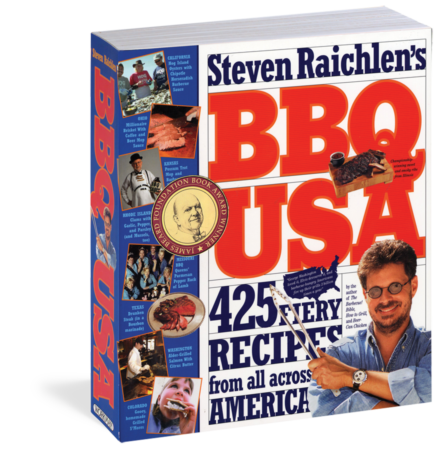 Steven Raichlen, a national barbecue treasure and author of The Barbecue! Bible, How to Grill, and other books in the …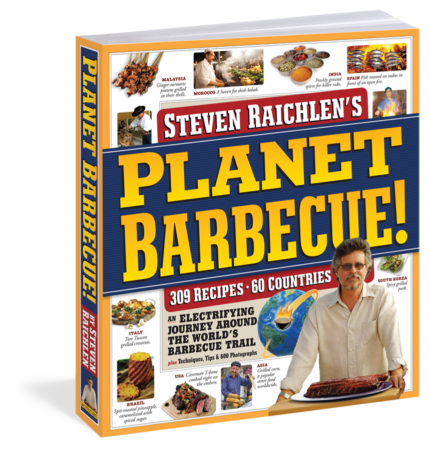 The most ambitious book yet by America's bestselling, award-winning grill expert whose Barbecue! Bible books have over 4 million copies …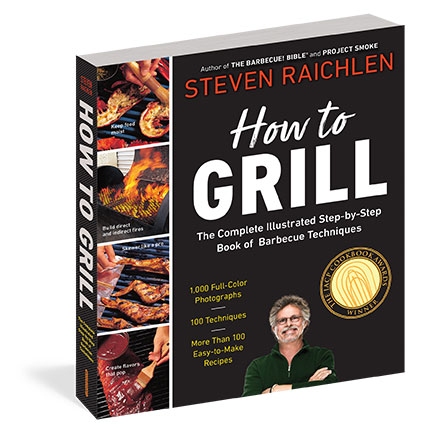 Without a doubt the most interesting, comprehensive, and well-thought-out book on grilling ever and it's destined to be in the …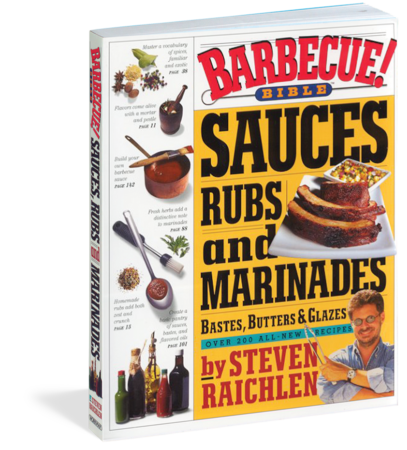 Marinate skewers of beef tips in Tex-Mex Tequila-Jalapeno Wet Rub before putting them on the grill. Or slather pork chops …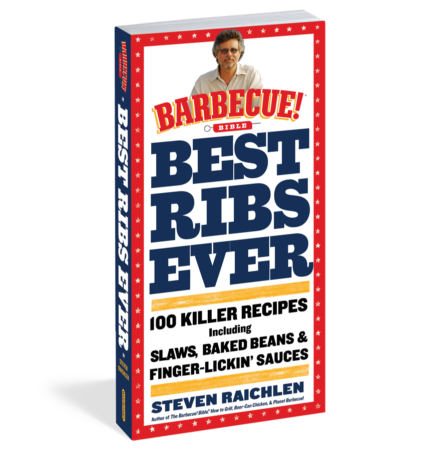 Say it loud, say it proud: the Best Ribs Ever. The perfect single-subject cookbook for every meat-loving griller, this book, …
Chicken on a beer can? You bet! When Steven Raichlen, America's barbecue guru, says it's the best grilled chicken he's …
The new star of the culinary galaxy is South Florida, declares The New York Times. And no wonder. Out of …
Now in paperback and ebook, Steven Raichlen's collection of classic, full-flavor recipes—from Japanese Steak House-Style Chicken to Chipotle Chili-Marinated Pork …
Indoors—It's the new outdoors SPIT-ROASTED PRIME RIBS, crusty on the outside, moist and tender inside. Yes! CHICKEN UNDER A BRICK, …
Take your grilling to the next level with bold and authentic international recipes from America's bestselling, award-winning grilling authority, Steven …
Just say no to boiling or steaming! Whether it's a mushroom, a potato, a zucchini, or an eggplant, that veggie …
An indispensable tool for your tailgating arsenal: a season's worth of easy-to-make, sure-to-dazzle recipes from Steven Raichlen, the "gladiator of …