Grilled and Smoked Tomatoes: 5 Dishes to Make Now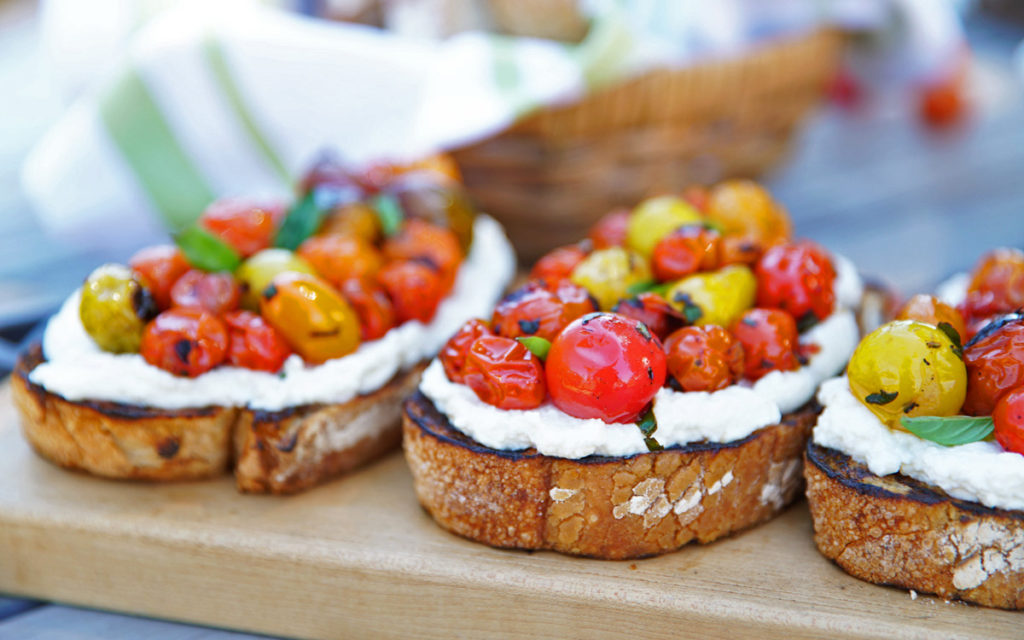 Whether your preference runs to voluptuous heirloom tomatoes, poppy cherry tomatoes, or universally available red beefsteak tomatoes, this is the season to enjoy them.
Like all vegetables with a high water content, tomatoes are excellent candidates for the live fire treatment. They benefit big-time from direct grilling, indirect grilling, smoking, or cavemanning (ember roasting in the coals).
A member of the nightshade family, this berry originated in the Americas. It was not introduced to Europe until the sixteenth century. Once thought to be poisonous, the tomato is now one of the most popular culinary vegetables in the world today.
Whether you grow your own tomatoes or purchase them at a farmers' market or grocery store, look for unblemished fruit that is fragrant and gently yielding. For the best flavor, do not refrigerate.
Below are several of our favorite tomato-centric recipes for this versatile fruit.
5 Grilled and Smoked Tomatoes Recipes
The jewel-like colors of this easy warm-weather appetizer are stunning, especially if you can find baby heirloom tomatoes. Otherwise, we like a mix of red and yellow tomatoes. You'll want a mesh grill basket for this one. Alternatively, you can skewer the tomatoes on bamboo or thin metal skewers.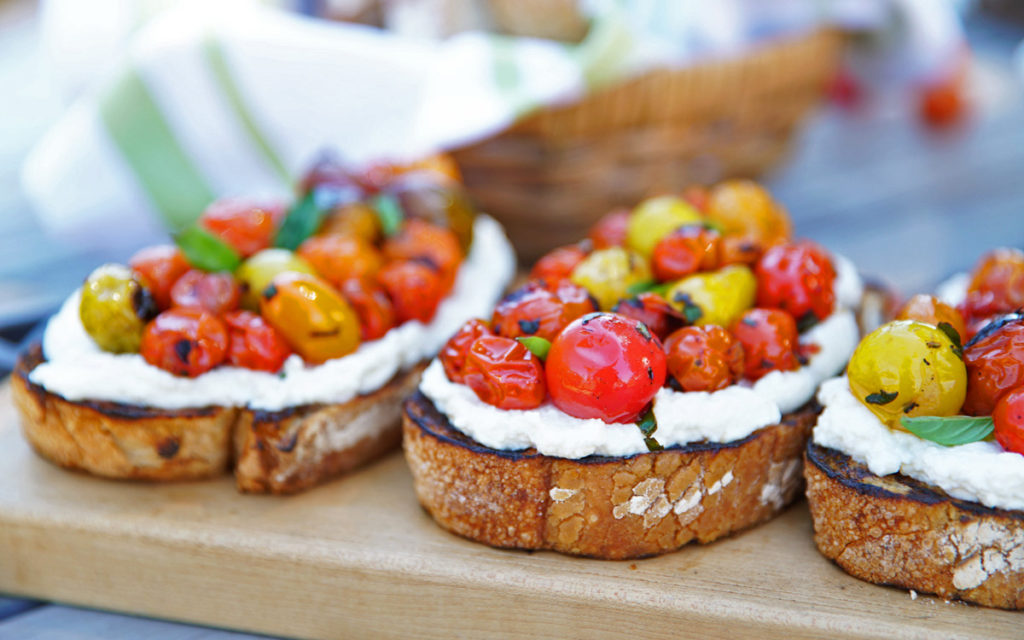 Salads featuring day-old bread and tomatoes are popular throughout the Mediterranean. None are better known than this Tuscan-inspired version which we predict will become a family favorite.
Eggplant and tomatoes are a classic match. Here, they come together in a planked dish that can be served as an appetizer or light lunch or dinner. Cedar Planks available in our store!
The season's bounty—fresh sweet corn, tomatoes, onions, and herbs come together with grilled tri-tip steak for a satisfying weeknight meal.
This is gazpacho's sexier cousin—a cold soup from Andalusia garnished with crisp ham and hard-cooked eggs.