Join Steven as he Salsas through Latin America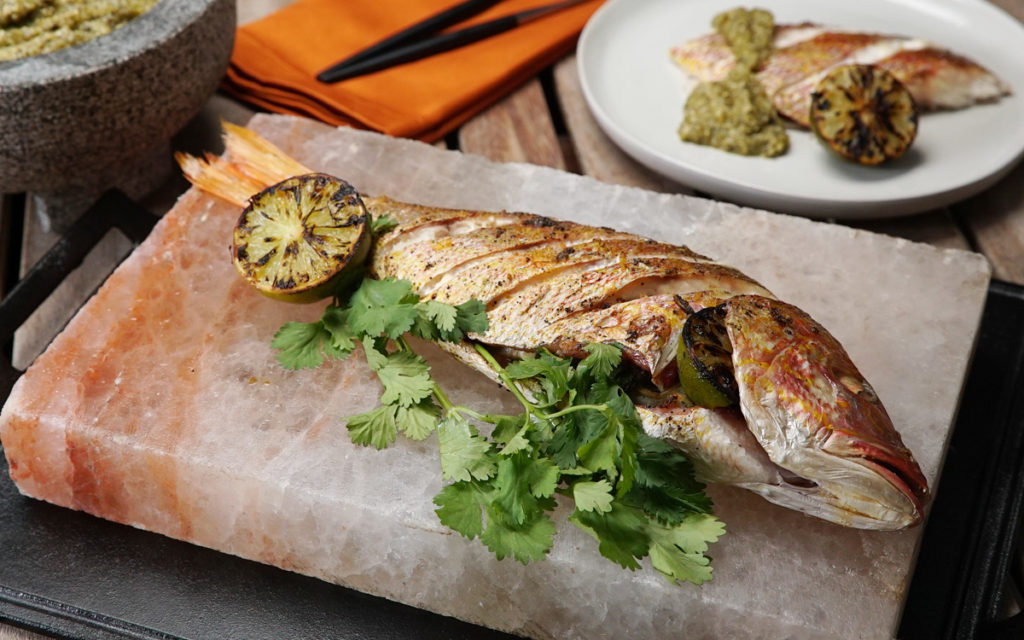 This month's ridiculously delicious dinner plan has been submitted by Steven for the exclusive enjoyment of all his 500 Club members!
If you are an experienced griller who is up for an extreme culinary challenge, try the full-on plan with six SR recipes. If you actually have a life apart from doing SR recipes, try the EEE version (Exotic, Exciting, Express version) by picking just two or three. Either way, it will be terrific!
Pisco Sour – Pg 58 (Peru)
The pisco sour isn't what you'd call a hot seller these days, but in the boom time following the California gold rush this lively cocktail was one of America's most popular drinks.  Pisco is a robust brandy made in Peru and Chile from muscat grapes.  Cheers!
Grilled Provolone (Provolone Asado) – Pg 86 (Argentina)
Doesn't cheese melt when heated?  Won't it become gooey on the grill?  It may defy the laws of culinary physics, but the fact is that provolone holds its shape beautifully during grilling, acquiring a silky texture and a charred, smoky flavor that balances the cheese's peppery, pungent bite.  Tasty!
Grilled Fish with Brazilian Garlic Marinade – Pg 322 (Brazil)
One of the most celebrated restaurateurs in Rio de Janeiro, the charismatic Marius Fontana, created this garlic marinade and it is a winner!  We're betting this will get top marks from our Raichlen aficionados!
West Indian Grilled Vegetables – Pg 401 (Trinidad)
Trinidadians aren't big grillers, but one exception are chokas, a fire-roasted vegetable that is chopped and seasoned with oil.  The traditional vegetable for choka is eggplant or aubergine, but you can also use tomatoes, potatoes, or even pumpkin.  If you only do one recipe from this month's meal plan, do this one.  It's phenomenal!
Spice-Grilled Pineapple – Pg 513 (USA)
The charred flavor of grilled pineapple meshes nicely with the caramelized sweetness of the fruit.  Go for the gold—look for fruit with a golden rind which will be juicier and sweeter than the usual green-rind pineapples.  A lovely way to finish off a great meal…and super simple!
All recipes can be found in The Barbecue Bible!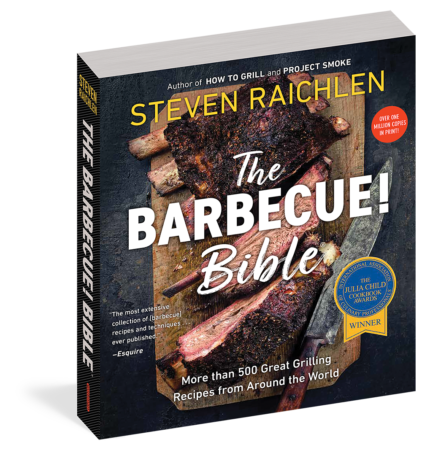 Head over to the BBQ500 club on Facebook. We have an amazing community!

Also, sign up for our Up in Smoke newsletter so you don't miss any blogs and receive some special offers! PLUS get Raichlen's Burgers! PDF for free!

Follow Steven on Facebook, Twitter, Reddit, Instagram, and TikTok!