New Grill, New Flavors: Fall Recipes to Break It In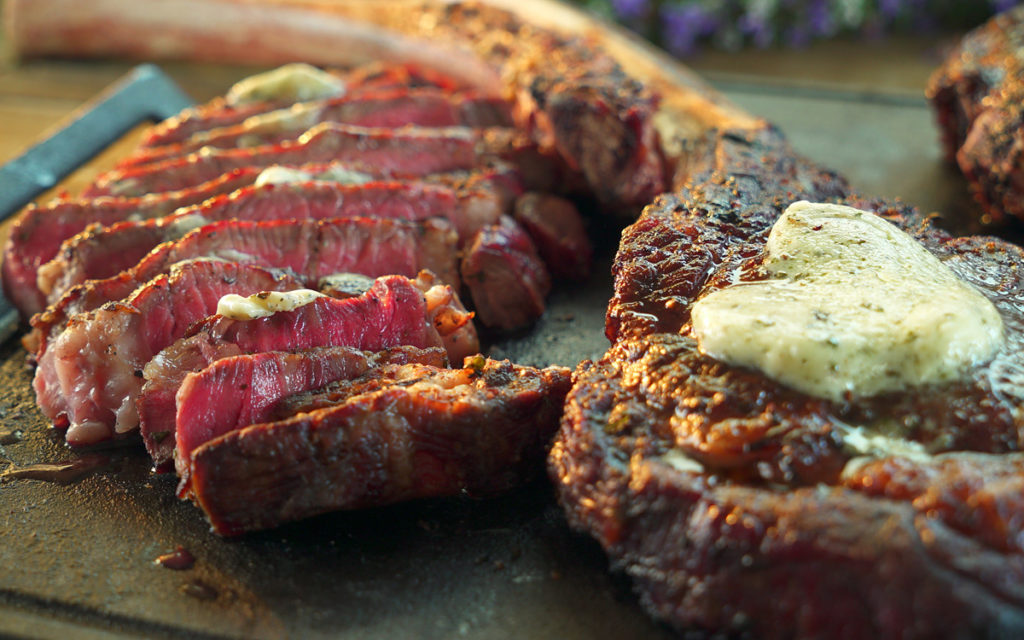 I scored one of my most satisfying BBQ retail coups a few years ago when I bought a grill I'd been lusting for all summer—the Weber Ranch kettle grill. The leaves were beginning to fall, and my local hardware store was eager to make a deal. I got this behemoth for less than half of the MSRP (including delivery). It was an exciting purchase, one greatly appreciated by the local fire department, which borrowed it for their annual steak cookouts and always power-washed it before returning it.
Yes, autumn is prime time to invest in a new grill or smoker. Stores (especially chains and box stores) are eager to reduce their inventory to make way for cold weather gear and holiday merchandise. Many don't have warehouse storage, and want desperately to move their outdoor cooking equipment which takes up valuable real estate on the sales floor. According to Reader's Digest, mid- to late-fall is the ideal time to save money on BBQ gear, whether you shop locally or online.
In the market for your first grill? Interested in replacing an elderly gas grill or rusting charcoal grill or smoker? Intrigued by some of the new portables—perfect for tailgating? Or want to add to your grilling/smoking capacity before the holidays arrive? This could be the ideal time to make a purchase at a substantial savings. Don't forget to check out tools, rubs, sauces, and fuels, too. (Amazon Prime Day is OCT 10th!)
If you need help buying a new grill, check out Steven's informative guide here.
In the meantime, here are five easy recipes that together, make a wonderful meal, and will help you celebrate the arrival of a new and useful addition to your barbecue repertoire!
Recipes for a New Grill
Head over to the BBQ500 club on Facebook. We have an amazing community!

Also, sign up for our Up in Smoke newsletter so you don't miss any blogs and receive some special offers! PLUS get Raichlen's Burgers! PDF for free!

Follow Steven on Facebook, Twitter, Reddit, Instagram, and TikTok!