Lighten Up! Grill the Mediterranean Way with These 10 Recipes
I still remember the first meal Steven grilled when I visited him and his wife, Barbara, at their home in Martha's Vineyard many years ago. It wasn't barbecued ribs, it wasn't brisket, it wasn't a rich, fatty rib-eye.
Instead, Steven took me to his favorite seafood shop in Edgartown where he selected fresh line-caught swordfish steaks. That evening, he brushed them with extra virgin olive oil, seasoned them generously with coarse salt and pepper, and squeezed the juice of a lemon on top. While the grill was heating (yes, sometimes Steven uses a gas grill), he warmed more olive oil in a saucepan on the side burner. When the oil was hot, he added drained capers and a few tablespoons of pine nuts, then turned the heat down to low.
While Steven grilled the swordfish steaks, Barbara put together a beautiful salad utilizing some of the first ripe tomatoes of the summer, which she grew in large pots on the deck. The swordfish was plated, then topped with the caper and pine nut sauce. There were fresh berries for dessert. Needless to say, dinner—which took less than 20 minutes to put on the table—was sublime.
This is actually a typical menu for the Raichlens, with the emphasis on fresh vegetables and fruits, extra virgin olive oil, seafood, grains, nuts, legumes, and modest amounts of meat, poultry, dairy, and wine. Their way of eating closely tracks what is known as the Mediterranean diet, recently named the "best overall" out of a field of 41 by US News and World Report. And it explains why Steven doesn't exhibit the Falstaffian proportions common to many barbecue enthusiasts.
It's a way of life, more than a diet, one that's been practiced in Mediterranean countries for thousands of years. And its health benefits have been exhorted since 2013 by the prestigious New England Journal of Medicine. It doesn't exclude major food groups like some of the currently popular diets, doesn't force you to make an exception of yourself at social gatherings, isn't overly dependent on recipes, relies on easy-to-obtain ingredients, and is indefinitely sustainable.
And whether your goal is to get ready for bathing suit weather or just eat more mindfully, know your grill is a valuable ally.
We're not dietitians. But with grilling season nearly upon us, we culled our large inventory of recipes for tried-and-true favorites (including "The Only Marinade You'll Ever Need") that will demonstrate how satisfying and flavorful mindful barbecuing and grilling can be. Enjoy!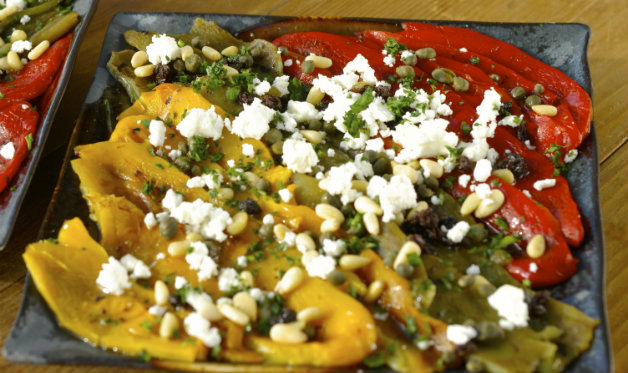 Are you on the Mediterranean diet? What are your tried-and-true healthy grilling recipes? Let us know on Facebook, Twitter, Instagram, or the Barbecue Board!