In a Rut? Six New Ways with Pork Butt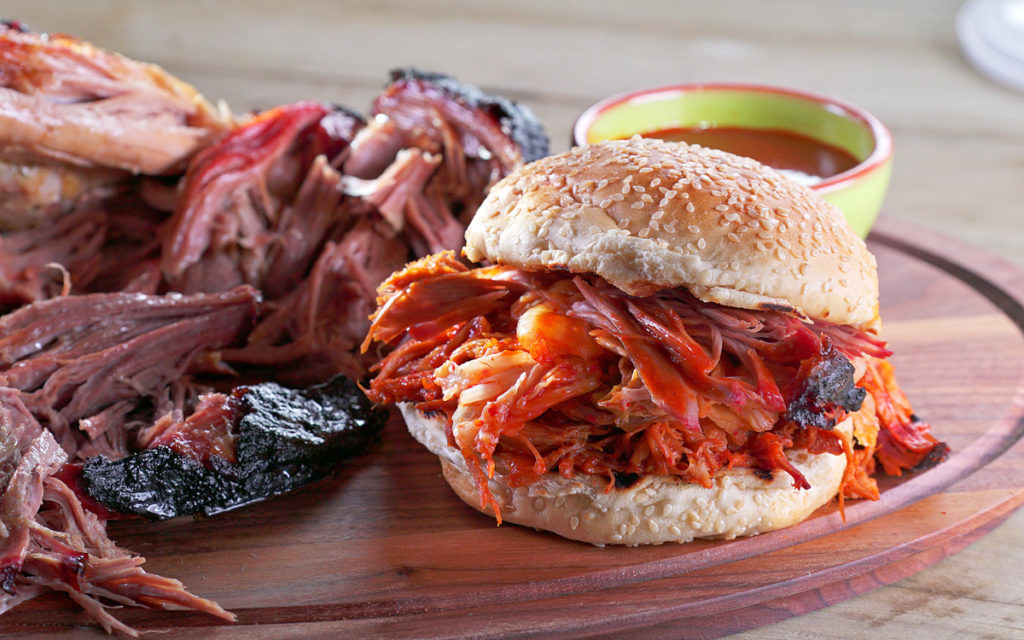 The indecorous name of pork butt has clung to this cut of meat since Colonial times, when pork shoulders were often packed for storage or shipment in wooden casks called "butts." Boston butchers developed a singular way of cutting the shoulder, thus the name, "Boston butt." (The butt represents the upper portion of the shoulder, usually 5 to 7 pounds, while the lower half is called a picnic or picnic shoulder.)
In any case, pork shoulder has everything a grill or smoke master could wish for. Heft. Flavor. Affordability. And remarkable ease of preparation. This large hunk 'o meat always comes out tender. And that's true whether you smoke, indirect grill, or spit-roast it—methods commonly used by hog-o-holics around Planet Barbecue.
Chances are good, however, that you've almost had your fill of Carolina-style pulled pork sandwiches this summer. Ready for something new? Reawaken your interest in this glorious cut with the following recipes, most of which take their inspiration from other barbecue cultures.
Six Pork Butt Recipes
Replace pricey skirt steak (when did it get so high?) with economical pork shoulder in one of America's favorite Southwestern dishes, fajitas. They make a good case for margaritas on a weeknight.
Steven uses a genius technique in this authentic-tasting recipe: He makes a series of accordian-style cuts in boned pork shoulder to maximize its exposure to a spicy marinade and smoke and fire.
A healthy dose of whiskey goes into the boozy brine for this porky son of the South. Baked beans, coleslaw, and watermelon could round out the menu.
Bali's most famous dish, babi guling, is usually made with a whole pig spiced with aromatics like lemongrass, Thai chiles, ginger, and shallots. But unless you're feeding a crowd, pork shoulder works great.
Simultaneously sweet and spicy, gochujang (fermented Korean chili paste) will quickly become a staple in your kitchen, especially if you're a heat-seeker. It's irreplaceable in this electrifying version of pulled pork. (Buy it online or shop the international aisle of your supermarket.)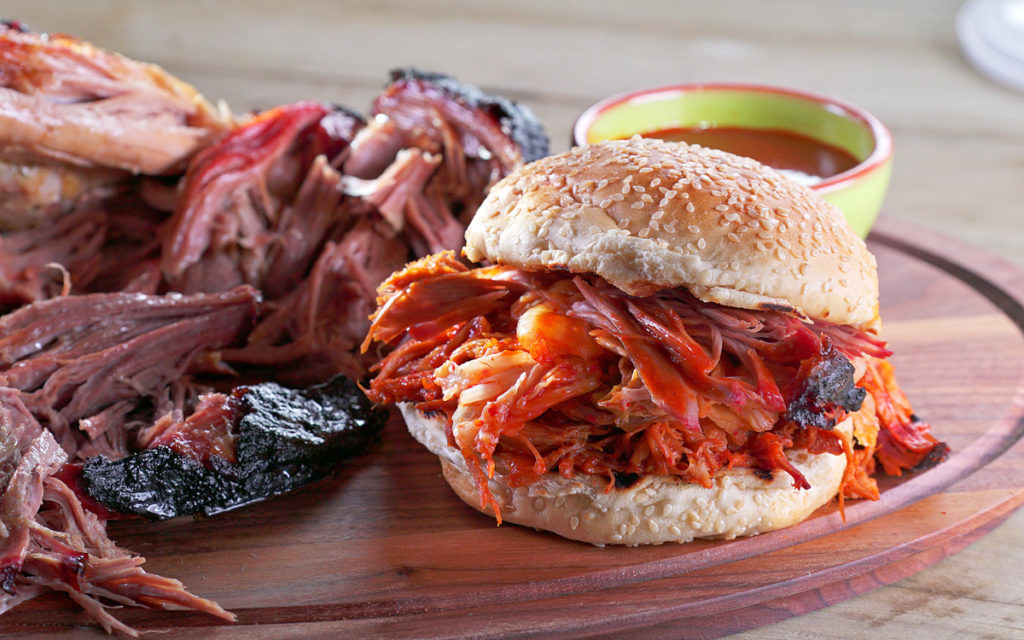 Revered in Mexico, this version of barbacoa is popular in Oaxaca (pronounced wah-hah-ka). When finished, you'll have a pot of spicy vegetable-laden soup to eat, not to mention smoky, succulent meat.
What are some of your favorite Pork Butt recipes? Share them with us on Facebook, Twitter, Reddit, or Instagram!
Join the Discussion