Smokin' Accessories for the Pit Barrel Cooker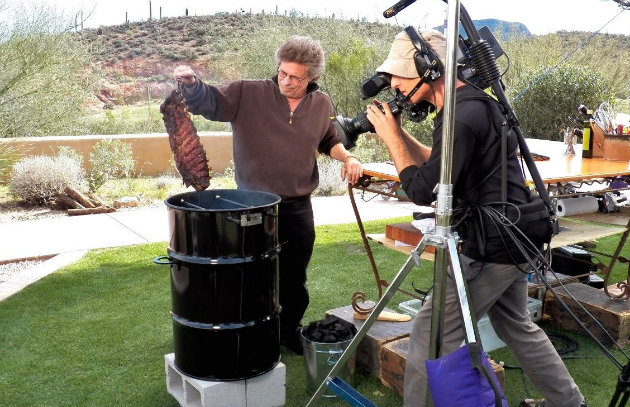 The Pit Barrel Cooker keeps on smokin', gaining popularity in the months since we posted a blog story about founder Noah Glanville and his product last January. Thousands of you have viewed that post, and we've heard from many who have grown to love the PBC as much as we do.
The product is unique because of its features (for example, it doesn't have a drip pan), its size (30-gallon, smaller than the typical 55), and its affordability ($299 including shipping!). But it doesn't end there: Once you have the standard package there are several unique accessories to accompany the Pit Barrel Cooker that expand the number of clever ways you can use it for your smoking needs. We've picked out a few of our favorites below.

Ever smoked a turkey? With a Turkey Hanger, you'll find the process easy to accomplish.

Speaking of hanging meats, a custom set of Meat Hooks fit neatly in the Pit Barrel Cooker to smoke everything from prime rib to whole chickens. Remove the hooks with ease (and avoid burning your hands) with PBC's Hook Remover.

And don't worry about space—you can grill planked salmon and asparagus on one side, and hang meat to smoke on the other (see picture) with this handy Hinged Grill Grate.

After buying the Cooker and stocking up on accessories, don't waste the investment by becoming a slouch about keeping it clean. You'll want it in good working order when it's time to smoke your food! Invest in a Custom Fit Cover for inclement weather, and wash your hands of ash forever with an Attachable Ash Pan.
We're thrilled with the results from the PBC every summer at Barbecue University™, and highly recommend you look into this as an option when you're shopping for a new smoker.
Learn about other popular grills and smokers:
Offset Barrel Smoker
Charcoal Water Smoker
Big Green Egg
Hibachi
Home-Built Smokehouse