Side Dishes For Barbecued Ribs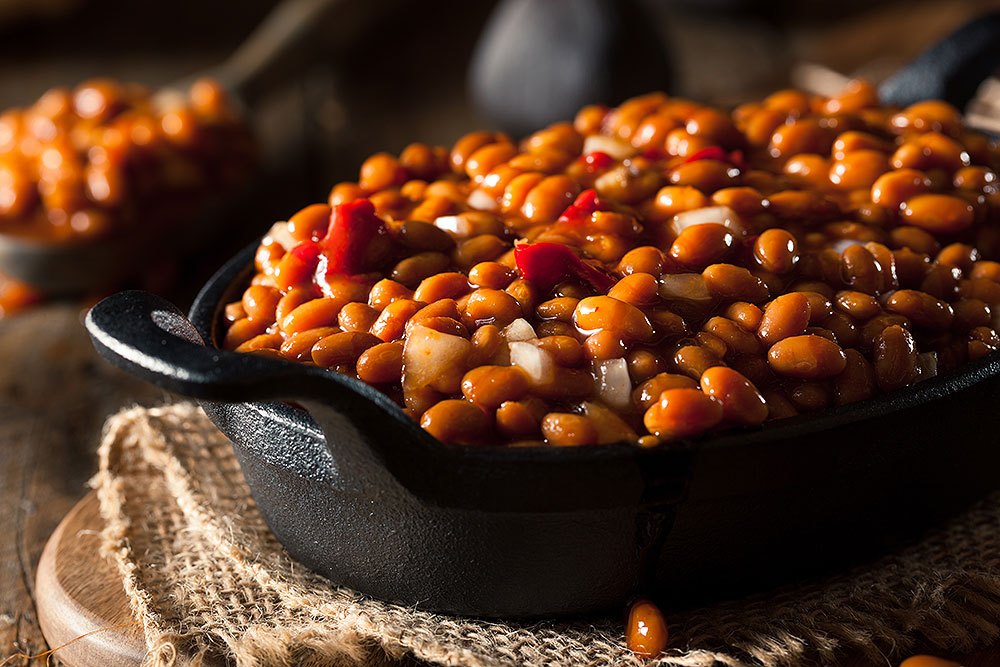 Eager to test-drive his new Green Mountain Grill, a friend invited me to help him smoke a rack each of baby backs and spare ribs. He didn't have to twist my arm as ribs are one of my favorite barbecued meats. (My first major assignment when I joined Steven Raichlen, Inc., in 2005 was to test recipes for what became Best Ribs Ever, one of the best single-subject cookbooks for grillers ever.
I offered to supply side dishes, which got me thinking about all the wonderful recipes that live on this website. Mac and cheese with grilled corn and chiles. Reputation-making smoked baked beans. Tender cornbread with bacon, pepper Jack cheese, and jalapenos. And the list goes on.
Find these recipes (and more) below. Be sure to offer at least one vinegary side dish, such as coleslaw or potato salad (or even smoked pickles!) to counteract the flavorful fat in ribs. Want to learn how to make perfect barbecued ribs on your pellet grill? Stay tuned.
Side Dishes For Barbecued Ribs
Warning: These bacon-wrapped onion rings, brushed with maple syrup and dusted with rub, are positively addictive. It's pork to the second power. If desired, serve them as an appetizer while you wait for the ribs to smoke to perfection.
Take this Southern staple, cornbread, to a new level with the addition of savory ingredients like pepper Jack cheese, bacon, and chopped jalapenos.
A piquant slaw counterbalances the rich fattiness of spare ribs, country ribs, or baby backs. Brief exposure to wood smoke infuses the cabbage and grated carrots with hauntingly good smoke flavors; they dovetail beautifully with smoky, meaty ribs.
You could simply serve grilled sweet corn on the cob with your barbecued ribs and no one at the table would complain. But combine smoked corn (cut off the cob, of course) with onions, cream, grated cheese, and poblano and jalapeno peppers, and you'll have a side dish that will really make your guests take notice. Don't be surprised if you get multiple requests for this recipe.
Not only do these beans round out a pork rib feast, but we love the story behind the recipe's creator, Joe Davidson, aka "Oklahoma Joe." In 1987, he fabricated a dozen offset smokers and debuted them at the Oklahoma State Fair. Not only did Joe promptly sell all his cookers, but he took orders for 100 more. And when he pronounces his baked beans "best on the planet," we take notice. Steven has tweaked Joe's recipe and favors stirring in a pound of smoked brisket or bacon if you have them.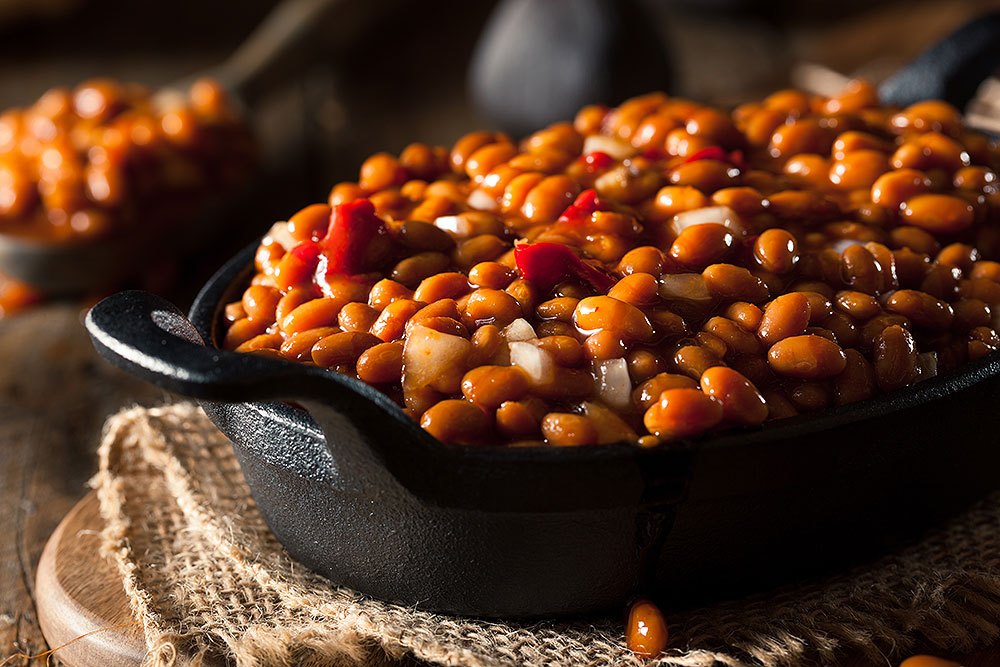 Any rib spread that doesn't include at least one iteration of that American favorite—potato salad—falls a bit short, in our opinion. You can smoke the potatoes at a previous grill session (they'll take 1 to 1 1/2 hours), or you can smoke them in tandem with the ribs. Be sure to mix in the mayonnaise and other ingredients while the potatoes are still warm for the best flavor.
: For years, this has been one of Steven's most popular recipes. Not only does it make a spectacular main course—leave the meats out if feeding a vegetarian–but it looks and tastes incredible when paired with ribs. Not that you'll have any leftovers, but it reheats well, too.
Are you a fan of that ubiquitous four bean salad from a can that often shows up at barbecues? Us, neither. Especially since we tried this grilled version on the set of Steven's television show, Project Smoke, Season 3.