Our 5 Top Steak Recipes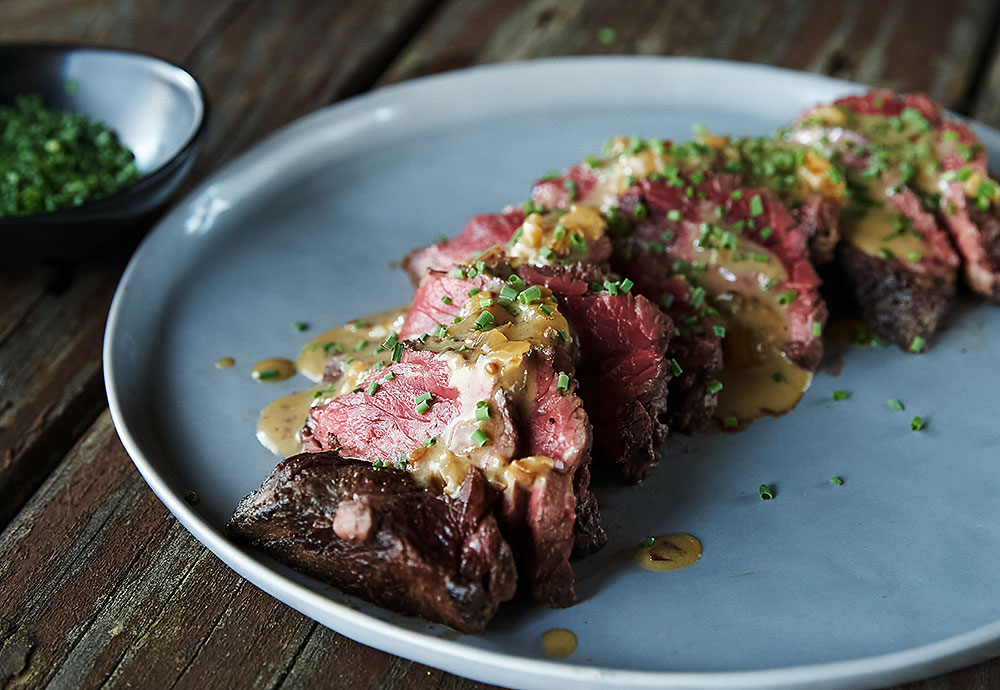 Our curiosity got the best of us, so we asked our web producer, Daniel Hale, to identify the recipes from thousands posted on our website that get the most visits. He was happy to oblige. So here's the first in a series that will run the next few weeks. Hope these recipes amp up your autumn grilling!
The popularity of Korean-inspired barbecue has surged in recent years, exposing more people to the salty-sweet flavors that pair so well with beef. This delectable recipe contains one ingredient you may not be familiar with—gochujang—a savory red pepper paste we've come to love. Find it at larger supermarkets or online.
Looking for a steak recipe that will dazzle your dinner guests? Look no further. First featured on the first season of Steven's show, Project Fire, this California-inspired dish will become part of your grilling repertory. Flank steak is marinated in a simple mixture of pinot noir, shallots, garlic, and fresh thyme, then grilled and served with a sauce built on umami-rich shiitake mushrooms.
Leftover smoked brisket makes an encore performance! Cut into steaks and grilled directly, brisket "steaks" were first shared on Season 2 of Project Fire.
Beef-tasting hanger steak gets the French bistro treatment in this satisfying weeknight dinner. Serve with a modest red wine for an unforgettable experience.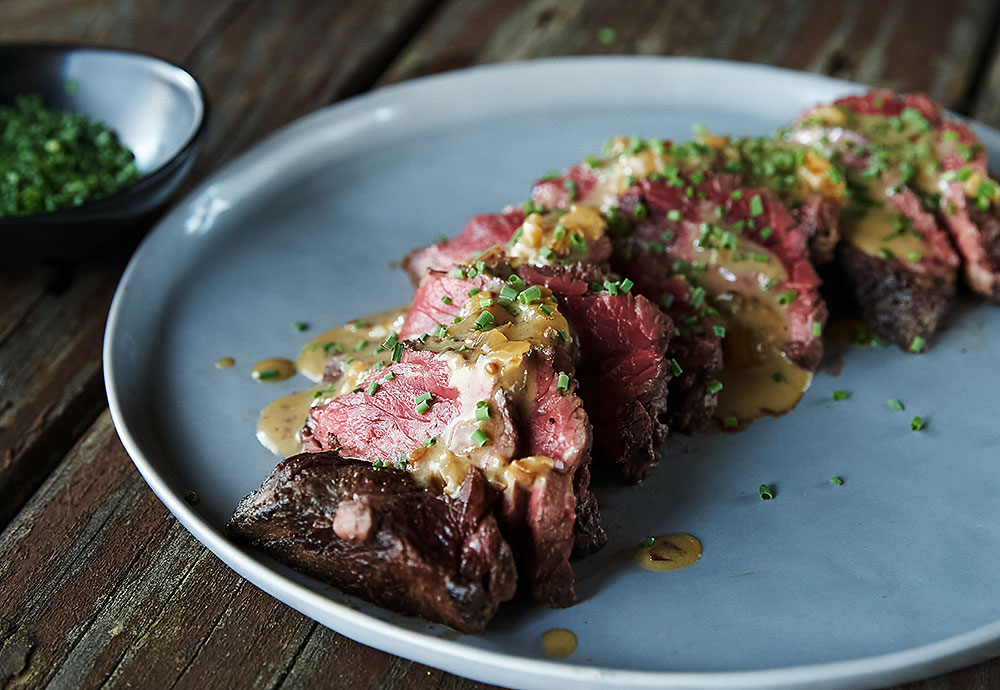 A cutting board sauce is a radical, brand new deconstructed way to sauce a steak. The concept was invented by chef named Adam Perry Lang. The chopped ingredients for the sauce are placed on a cutting board and the hot steak is carved right on top. The meat juices are mixed with the herbs and olive oil to create a sauce right on the cutting board.
Join us every Sunday for Steak Sunday on social media! Follow us on Facebook, Twitter, Reddit, or Instagram!