8 Grilled or Smoked Bite-Size Snacks for Super Bowl Sunday
Are you expecting hungry guests on Super Bowl Sunday, taking place on February 13? Below are some appetizer recipes for the big game, guaranteed to make you feel like the MVP. May your team win!
8 Grilled Appetizer Recipes for Superbowl Sunday
The heat seekers in your circle of friends will love these wings, which were inspired by Nashville hot chicken. Spicy, smoky, and a little bit sweet, you'll want to make extras.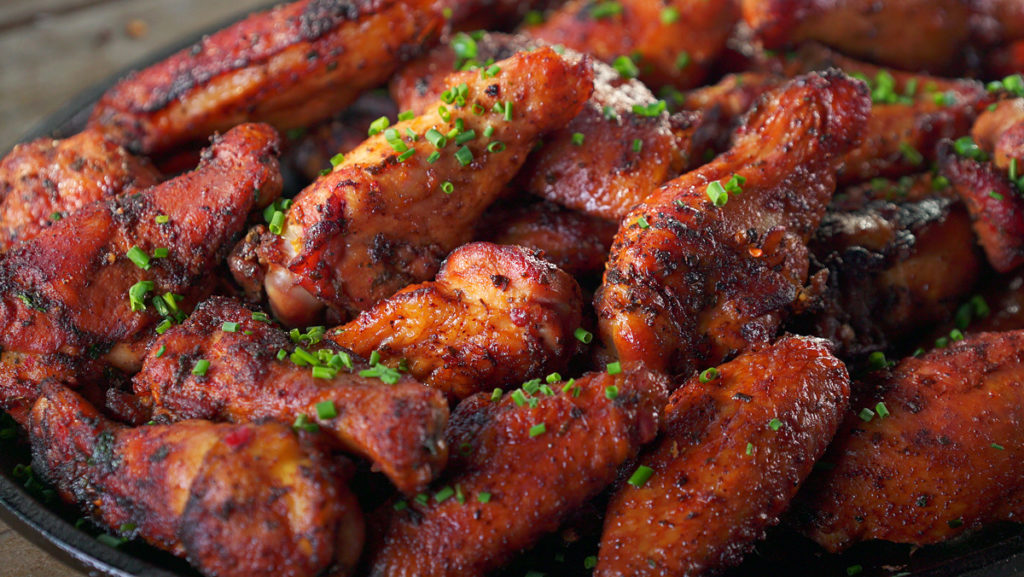 Stuffed with briny shrimp, cheese, and andouille sausage and belted with bacon, these bite-size appetizers first made their debut during Season 2 of Project Fire. They've become one of our most popular recipes.
Bourbon-brined turkey can be made a few days ahead of Game Day, thinly sliced, and served on slider buns or Hawaiian rolls with a variety of condiments. Round out the meal with coleslaw or potato salad.
Warm spices and dark rum pair beautifully with snappy brined shrimp skewered on sharpened lengths of sugar cane. Can't find sugarcane? Feel free to use bamboo skewers or order the sugar cane from melissas.com.
A small palette of ingredients, including wood smoke, gives chicken legs bold flavors—perfect for Super Bowl Sunday.
Vegetables charred directly in the embers far surpasses supermarket salsa. Make it a few hours before party time and serve with grilled tortillas.
This elegant cheese combines two techniques—planking and smoking—but takes only minutes to prepare and smoke. Feel free to substitute brie, if desired.
What are your favorite appetizers to make for Super Bowl Sunday? Let us know on Facebook, Twitter, Reddit, or Instagram!