Delectable Labor Day Recipes to Bid Farewell to Summer
It's hard to believe, but the final salute to summer—Labor Day—is almost here. This tribute to the country's workforce is one of America's most popular grilling holidays, luring more than half of us to our back yards, patios, public parks, etc. You could fall back on tried-and-true recipes that have formed the core of your warm weather menus, but why not surprise family and friends with something new? See our delectable nominations of Labor Day Recipes below.
Labor Day Recipes
If you ask us, wings are meant to be a simple pleasure. We're happy as long as they taste good, are easy to make, and hit these three marks: Spicy. Sticky. Messy. If that's enough to satisfy you, too, you'll also love this simple, sweet-and- just-a-little- spicy recipe. If you want more than just a little spice, simply add more sriracha.
The turkey burger arose in an effort to enjoy the lusciousness of a hamburger with the clean conscience that comes with eating low-cholesterol and low-fat meat. These turkey burgers light up your mouth with chile powder, jalapeño pepper, and cilantro. In keeping with the Tex-Mex theme, serve the burgers on flour tortillas along with avocado and slivered jicama.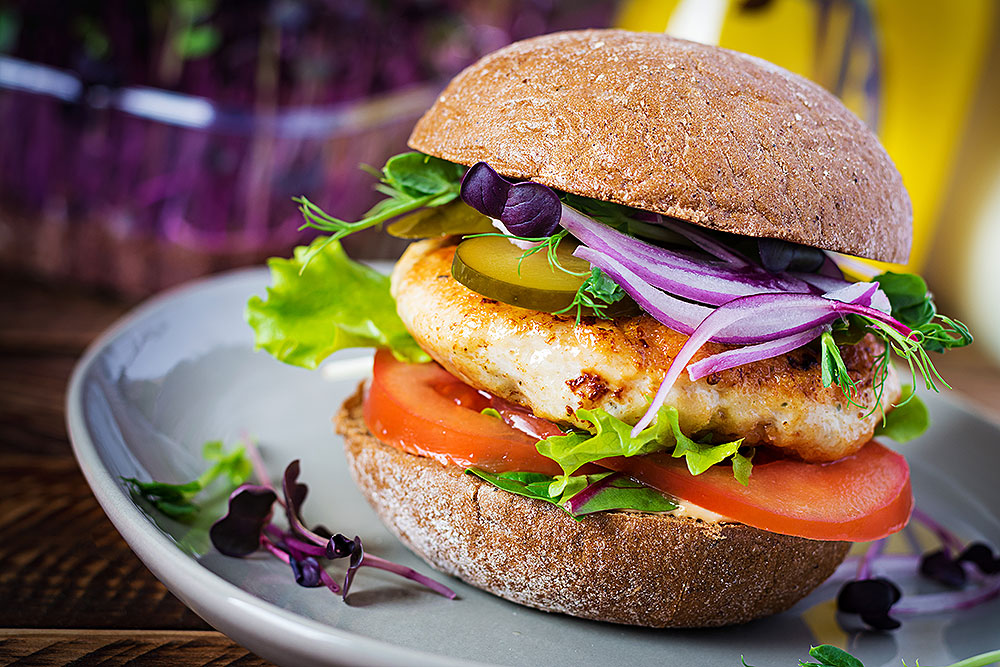 Pork shoulder (often sold as pork butt or Boston butt) is one of the most forgiving barbecued meats there is. Although it can be sliced, most pit masters prefer to barbecue it until the collagen and connective tissue break down sufficiently to "pull" it into meaty shreds. It's great if you're serving a crowd. Budget-friendly, too.
Korean beef tacos start with one of the world's most flavorful marinades and boast one of the most stimulating arrays of condiments. The resulting bundle is hot and cold and chewy-crisp and lights up your moth like a Roman candle. It also has the virtue of being completely customizable. While you can serve the steaks with nothing more than lettuce leaves and hot sauce, we like to set out a full spread of grilled vegetables, kimchis, salads, and dipping sauces. You can make these as simple or elaborate as the occasion calls for.
The difference between a Porterhouse and a T-bone is a matter of size, with the Porterhouse being larger. Both offer the diner a strip steak and a filet, the two separated by a T-shaped bone. If the steak I more than 1 1/2 inches thick, we smoke the steak until it reaches 110 degrees, let it rest, then sear it over high heat until it reaches the desired temperature (about 130 degrees for us). And it's dynamite when served with Poblano Crema.
The contrast of flavors and textures – sweet and smoky, creamy and crunchy – will come as a revelation. Smoked corn kernels are one of Steven's secret ingredients. He adds them to sauces, salads, and soups. They really add a great sweet smoke flavor. Smoking the corn adds a sweet, caramel-like flavor to this side dish.
Markets are awash in peppers this time of year! Roasted peppers loom so large on America's culinary landscape now, it's hard to believe there was a time when we ignored their very existence. Today, everyone roasts peppers, but until you've done it on the grill — and in particular, until you've roasted the peppers caveman style, directly on the embers — you haven't fully experienced how much charring a food can broaden and deepen its flavor.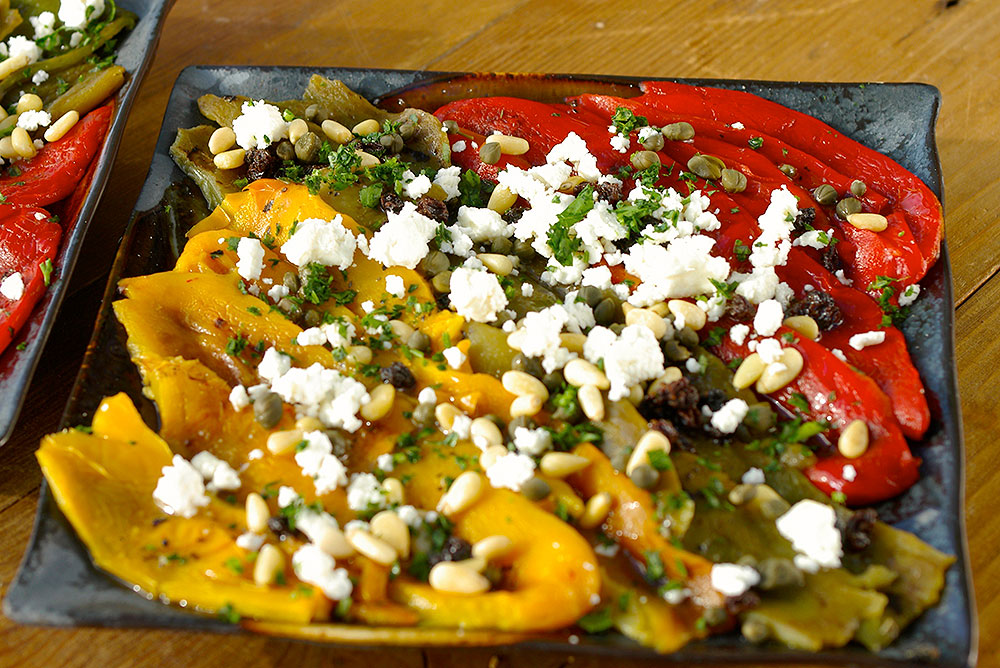 This simple dessert, which showcases whatever berries are in season, has been a favorite dessert for years here at barbecuebible.com. And because it uses store-bought pound cake—we've found Sara Lee's just holds up better on the grill than homemade—it's incredibly easy to make and serve. (Angel food works, too.) If only adults will be indulging, add a splash of tequila or Grand Marnier to the cream after whipping.
Head over to the BBQ500 club on Facebook. We have an amazing community!

Also, sign up for our Up in Smoke newsletter so you don't miss any blogs and receive some special offers! PLUS get Raichlen's Burgers! PDF for free!

Follow Steven on Facebook, Twitter, Reddit, Instagram, and TikTok!