Grillers: Recipes You Must Make in June
Whew! It seems like warmer temperatures are finally here. Welcome, summer! Your grill, we assume, has been positioned in a prominent place, and is standing at the ready for everything from ribs, steaks, hamburgers, pulled pork, and vegetables. (OMG, have you seen Steven's latest book, How to Grill Vegetables?
Here are just a few of the recipes we'll be making in June. Check out www.barbecuebible.com for thousands more!
Grilling Recipes for June
This cocktail's namesake was invented by world-famous barman, Giuseppe Cipriani, in Venice in 1948, who was inspired by the region's white peaches and a Champagne-like wine called Prosecco. Steven (who loves Venice, by the way), ups the ante by smoking sugared nectarines (a stone fruit similar to peaches) before pureeing it and adding Prosecco. Almost too beautiful to drink.
Shopping farm stands or local farmer's markets is—let's be honest—so much more satisfying than negotiating the aisles at supermarkets. Not only are you supporting your own community, but the quality of the food, whether it be vegetables or artisanal meats, is usually superior. This salad comes together quickly with locally-grown produce like fire-roasted sweet corn, grape tomatoes, arugula, and slender haricots verts. The salad is a perfect accompaniment to a grilled summer meal.
Skirt steak is the traditional protein in fajitas, but its popularity (especially for the more desirable outer skirt steak) has driven prices up at the meat counter. Pork is still a relative bargain, and replaces beef in this great weeknight or party meal. Serve with Mexican beer or Mezcalinis.

Fancy enough for company, these bacon-wrapped smoked chicken thighs may sound like pure Americana, but the inspiration comes from Belgrade. In Serbia, grilled chicken and pork are routinely stuffed with smoked ham and piquant cheese.

We love sliders, as they're perfect for smaller appetites. (Larger appetites can eat two or three!) Wagyu beef is an indulgent treat, but if not available, form these burgers from ground chuck. Grated cheese is the "secret ingredient" that makes these sliders even more moist and juicy. Dress with arugula or butter lettuce, slices of sun-ripened tomatoes, and any other condiments you love. It's OMG good.
We haven't been too social this year, but when you finally feel comfortable inviting people over, serve them a meal they'll never forget. If you can get your hands on sushi-quality tuna fillets, make this.
Here's another beguiling recipe, one you can serve to guests or family. It's amazing.
Serve this amazing smoked-roasted crisp with ice cream, and your table will be the go-to place this summer. This recipe is so versatile You can mix up the fruit.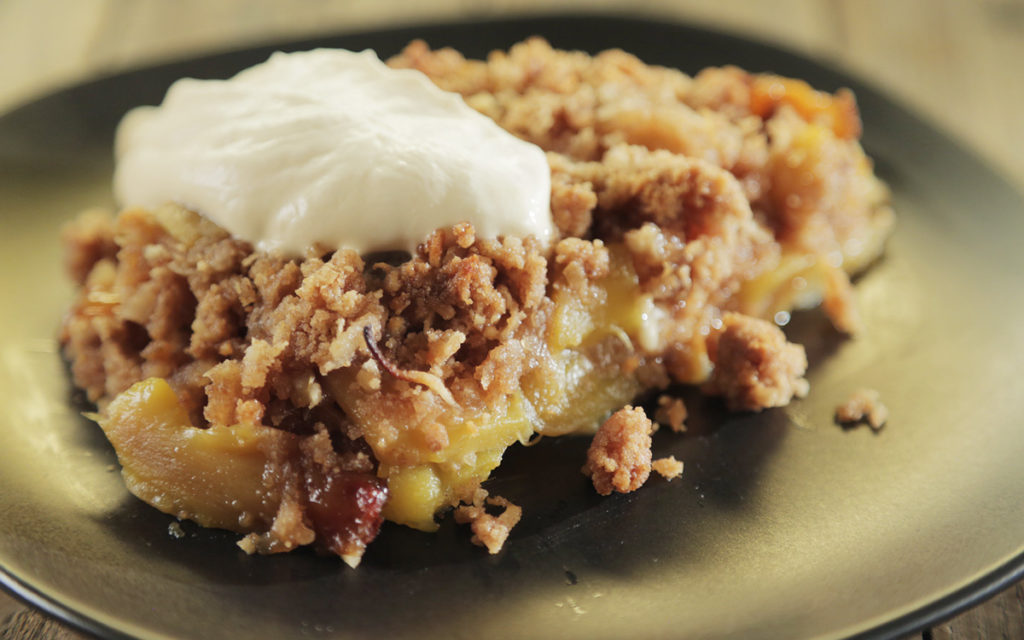 Join the Discussion