The Hottest Trend in Grilling: An Intro to Korean Barbecue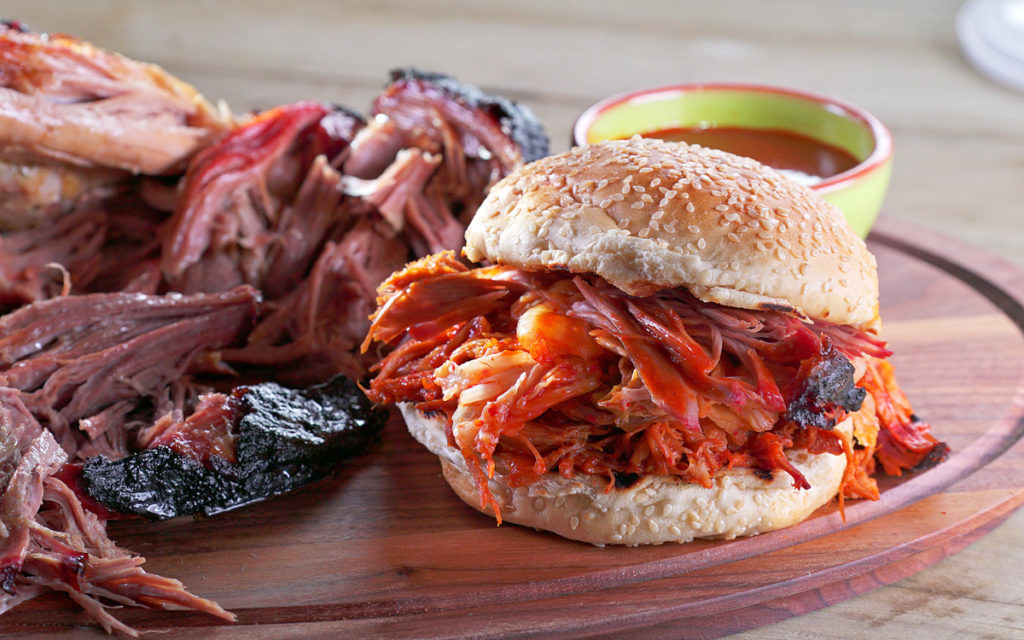 It's one of the hottest trends in grilling right now: Korea offers some of the most refined, sophisticated, interactive, and intrinsically healthy barbecued food we have eaten on five continents: Dishes designed with a dazzling array of colors, textures, and flavors.
On the surface, Korean barbecue seems very meat-centric. But an array of small side dishes, called banchan or panchan, provides a counterpoint to the fatty meat. They can include potato salad, Korean kimchi, sliced jalapeños, pickled bean sprouts, daikon radish, thinly sliced cucumbers, peeled and thinly sliced garlic, and scallion pancakes. The sweet and salty, fresh and cooked combination is sublime.
Round out the meal with Korean soju, Japanese sake, or even a light rose or effervescent white wine, like prosecco.
You can likely make Korean BBQ with items you already have in your pantry or easy access to. Soy sauce. Fresh ginger. Rice wine vinegar. Apples or kiwi. There are, however, a couple of ingredients we love for authentic flavor: Gochujang, a sweet and salty fermented chili paste. And gochugaru, red chili flakes.
Cook on your grill or hibachi.
Here are some fantastic recipes to get you started:
Korean Barbecue Recipes
Called bool kogi, this is served in lettuce leaves and will thrill anyone who's gluten-free at your table. Well, will thrill anyone.
Smoked pork shoulder with the sweet, spicy, and fiery flavors of Korean barbecue. Sweet, salty, spicy, fiery, with those Asian umami flavors.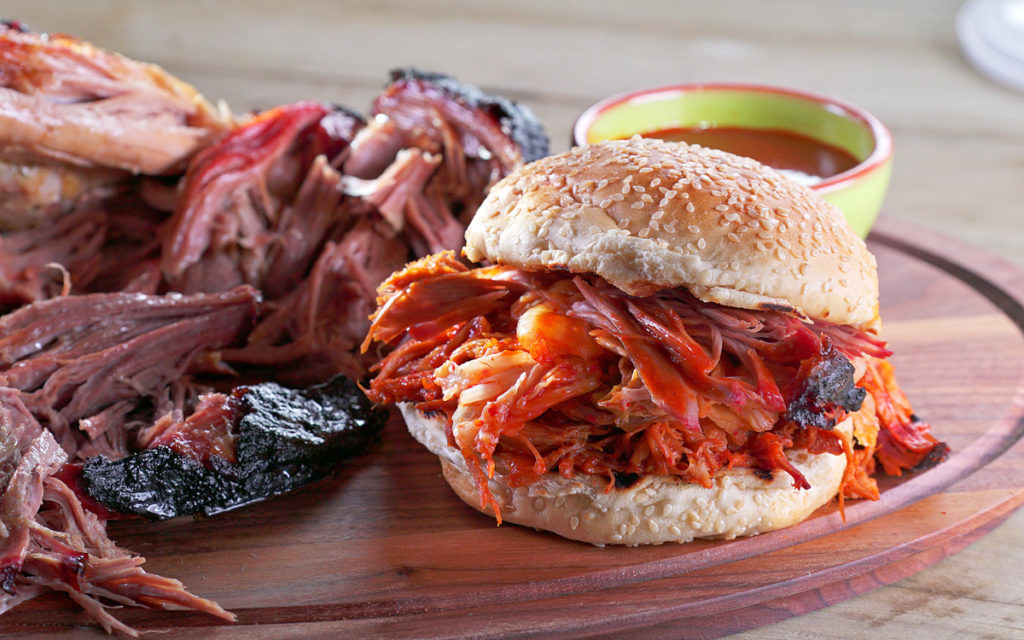 Called kalbi kui, cross-cut beef shortribs are sublime when marinated and quickly grilled over charcoal.
Paradoxically, sam gyeop sal is simultaneously the most simple and one of the most complex dishes in Korean barbecue. Simple, because the main ingredient, thinly sliced fresh pork belly, has no marinade, rub, or spice paste. Complex, because to get the full effect, you must season the grilled pork with sesame salt and Asian pear dipping sauce and serve it wrapped in lettuce leaves with grilled garlic and onion, chile paste, and steamed rice. Do all that and you'll be rewarded with pork that, while fatty, could almost qualify as barbecue health food—almost—thanks to the high ratio of crisp vegetables to meat. Here's how they make sam gyeop sal at Seoul's popular grilled pork house, Mapo Choidaepo.
Few flavorings are as beguiling as the dark, nutty, sweet-salty marinade Koreans use on butterflied beef ribs and rib eye steak. Generally, the meats are thinly sliced, so the marinating and cooking times are brief. This marinade is great on chicken, too.
What is your favorite Korean Barbecue Dish? Let us know on Facebook, Twitter, Reddit, or Instagram!