Great Recipes to Grill or Smoke in March
The month of March: "In like a lion, out like a lamb," the saying goes. While March doesn't always show a docile face, there are plenty of reasons to fire up your grill or smoker before the first quarter of the year ends. For example, skip the oily Lenten fish fries and head outside to cook over live-fire whatever looks best at the seafood counter. Pick up a bundle of spring asparagus, forage for ramps (those odiferous but terrific crosses between onions and garlic for which the city of Chicago is named) or morel mushrooms, or make plans mid-month for corned beef. Happy Spring!
Recipes to Grill in March
Green and upright, it's delightful to find these spring soldiers at your local market or growing wild. We like to sprinkle them with finely grated Parmesan or chopped hard-cooked eggs when they come off the grill. Great with brunch, lunch, or as an accompaniment to steak or chicken.
Bagels and smoked salmon are a weekend staple at the Raichlen household. "Everything Bagel" spice mix takes this tradition over the top.
Called tacos al pastor, "shepherd's tacos" were brought to Puebla, Mexico, in the 1930s by Lebanese immigrants. Originally made with lamb roasted on vertical spits, pork became the meat of choice. We like chicken, too. If you don't have a vertical spit (and most of us don't), direct grill the marinated chicken, pineapple, and onions directly on your grill grate.
Pastrami bacon was originally created by Billy Durney, the owner of Hometown BBQ in Red Hook, Brooklyn, NY. In this recipe, strips of pastrami bacon are used to make the ultimate BLT sandwich.
Whether you celebrate Easter, Passover, or simply the arrival of Spring, make rack of lamb the centerpiece of your table. It's not only tender, flavorful, and versatile, but it's the perfect size for small family gatherings.
Pork loin is one of the best bargains at the meat counter these days, often available for less than $2.00 per pound (and there's almost no waste). Stuff it with kielbasa and onions and spit-roast it (or indirect grill), and you'll have a feast! Makes great sandwiches, too.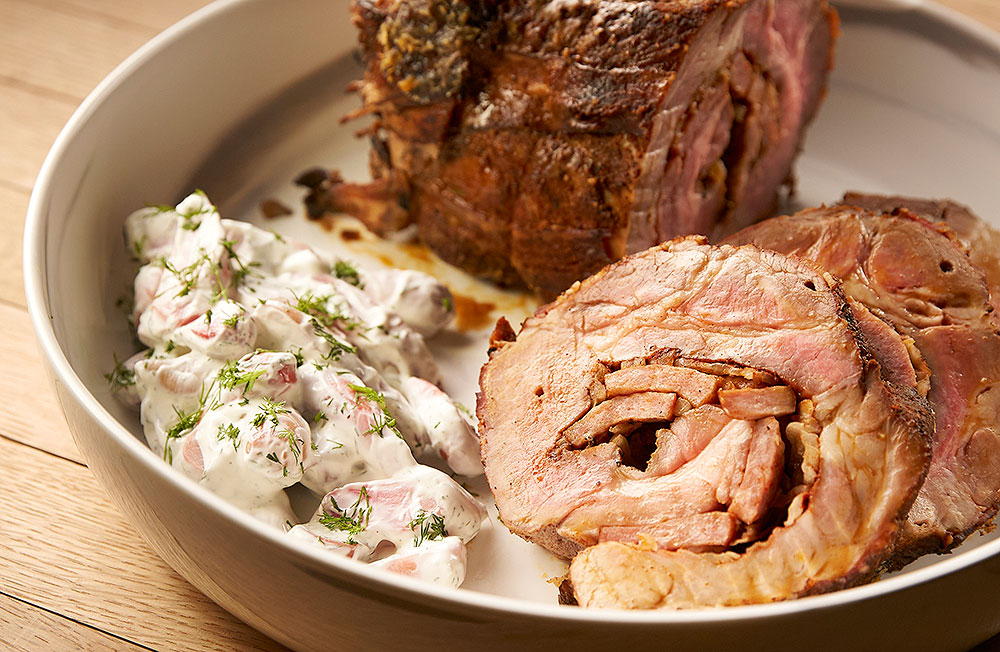 Serve this outside-of-the-box broccoli (even the kids will love it) as an appetizer or finger food or as a vegetable accompaniment to grilled chicken, fish, pork, or beef.
This Spice-Grilled Pineapple with Mezcal and Whipped Cream is an easy grilled fruit dessert. It's simple to make and a real crowd-pleaser.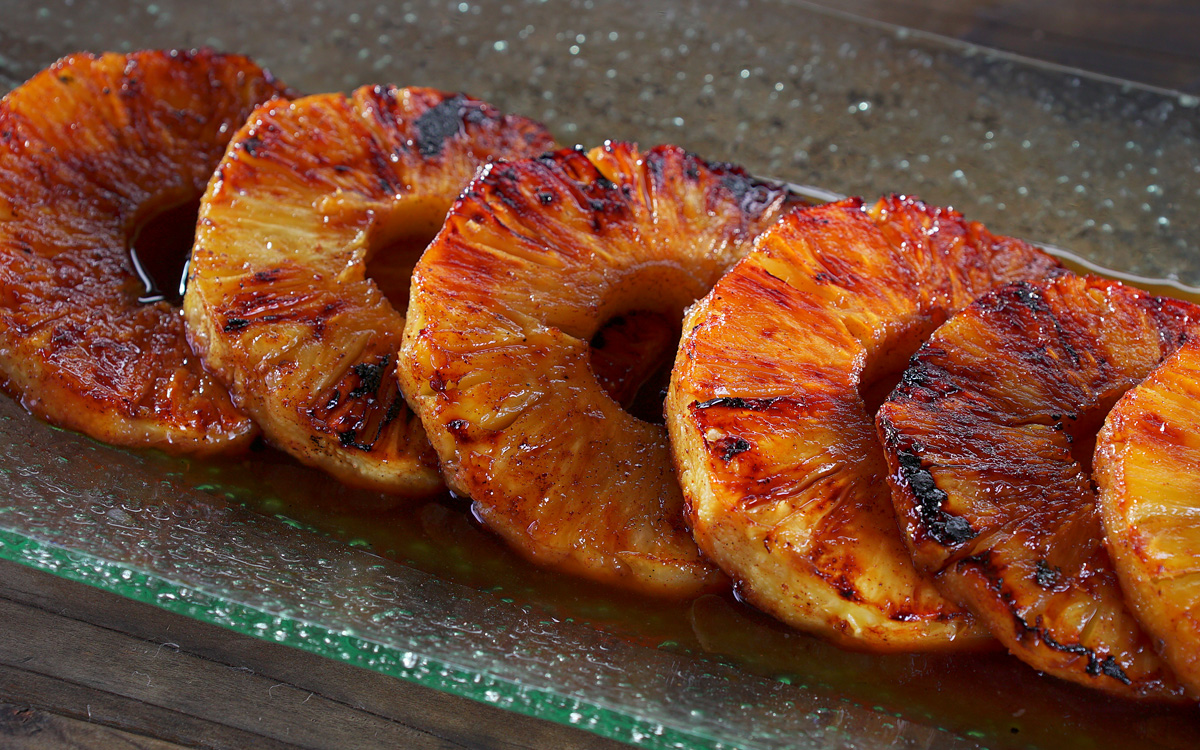 Head over to the BBQ500 club on Facebook. We have an amazing community!

Also, sign up for our Up in Smoke newsletter so you don't miss any blogs and receive some special offers! PLUS get Raichlen's Burgers! PDF for free!

Follow Steven on Facebook, Twitter, Reddit, Instagram, and TikTok!