Electric Smokers Step Up to the Plate: Recipes for Electric Smokers
Updated March 30, 2021.
There are a lot of lingering stereotypes in the world of barbecue. For example, there's still a perception that bona fide pitmasters have to have a beard, a beer belly, brawn, and a hella big offset smoker out by the woodpile pumping out clouds of blue smoke day and night.
Another pervasive misconception is that barbecuing low and slow should be hard work. Which is why electric smokers are often criticized for being "too easy."
For the uninitiated, electric smokers—also known as cabinet smokers—are fueled by sawdust, wood shavings, or compressed sawdust disks called "bisquettes." A hot rod keeps the fuel smoldering with clean, fragrant smoke. Some digital models let you program the temperature and length of the smoke session and even track the progress of the cook on your smartphone.
Among the other advantages of electric cabinet smokers, aside from their reasonable price (often less than $250), is they don't bomb the food with smoke; the flavor is more subtle. (If you desire more smoke flavor, you can always supplement the smoke with a tube smoker, or a third party smoke generator like Big Daddy. Several models support an optional cold smoker, a real plus in our book.
The environment within the smoke chamber itself can be somewhat moist thanks to low smoking temperatures and a water pan (whether you fill it or not is optional). Although it doesn't generally produce the crusty, mahogany-colored bark you get with conventional smokers, it is great for adding wood smoke to the following foods:
Recipes for Electric Smokers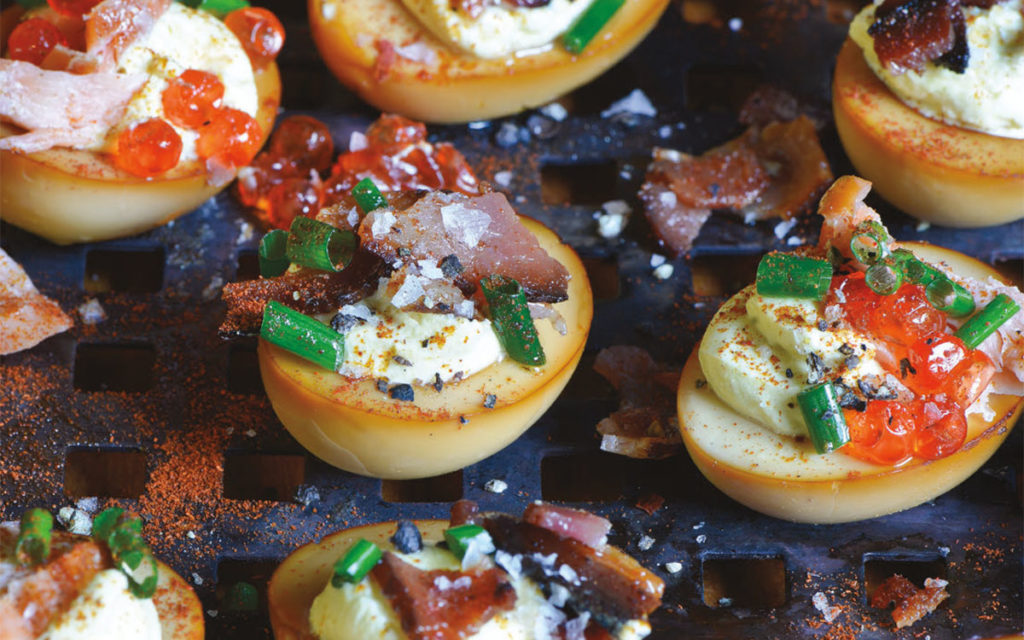 Turkey breast or legs, chicken legs, thighs, or wings, or game hens.
Tomatoes or tomatillos, chiles, onions, etc., for homemade smoked salsa.
Are you a fan of electric smokers? We'd love to hear about your favorite recipes. Share them with us on Facebook, Twitter, Reddit, or Instagram!