Smoked Deviled Eggs
Steven Raichlen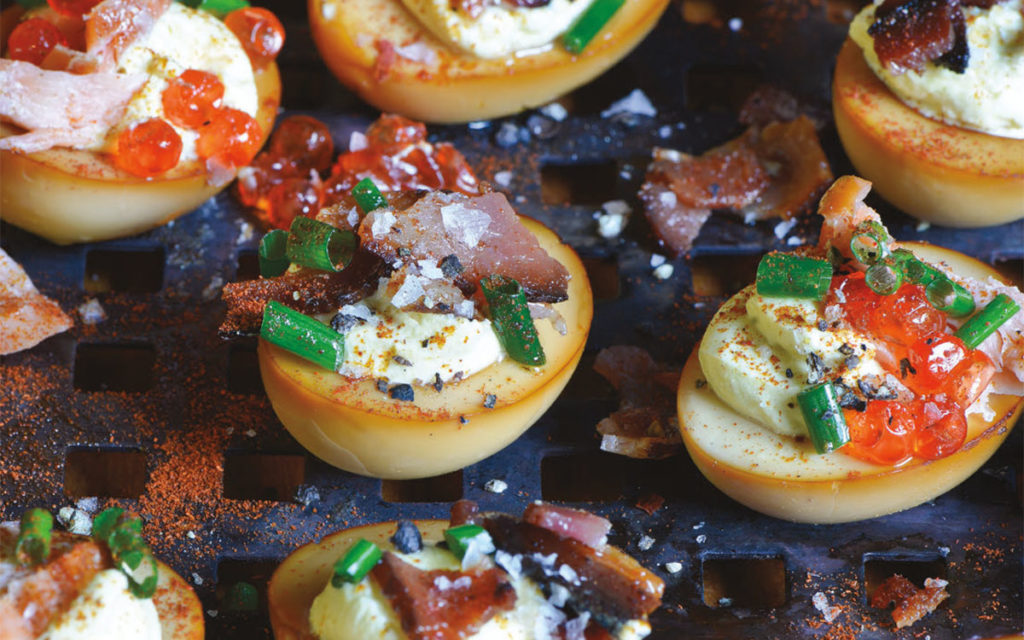 These may be the most flavorful deviled eggs you will ever experience—thanks to an invigorating blast of wood smoke. For even more flavor, top them with bacon, brisket, or smoked seafood.
Print
Smoked Deviled Eggs
Recipe Notes
Yield: Makes 24 halves and can be multiplied as desired
Method: Hot smoking
Equipment: Bradley Digital Smoker; maple bisquettes
Ingredients
12 large eggs
For the filling:
1/2 cup mayonnaise
1 tablespoon Dijon mustard
1 teaspoon Worcestershire sauce
1 teaspoon sriracha, Tabasco sauce, or other favorite hot sauce, or to taste
Sea salt and freshly ground black pepper to taste
Optional toppings:
Chopped chives
Pimentón (smoked paprika)
Regular or smoked salmon caviar
Smoked salmon
Shredded barbecued brisket, bacon crumbles, or pulled pork
Recipe Steps
Step 1: Hard-cook the eggs. Place in a large saucepan with cold water to cover by 3 inches. Bring to a boil over high heat, then reduce the heat to a simmer and cook the eggs for 11 minutes (a few minutes longer if you live at a high altitude). Fill the pan with cold water, then shell the eggs. (It's easier to shell the eggs when still warm.) Return to the cold water to cool, then drain well and blot dry. The eggs can be boiled up to 48 hours ahead.
Step 2: Set up your smoker following the manufacturer's directions. Add the wood as specified by the manufacturer.
Step 3: Smoke the eggs until bronzed with smoke, 20 to 30 minutes when hot smoking, 1 hour when cold smoking. Let cool to room temperature.
Step 4: Cut a thin slice off each end of each egg (this helps the halves stand upright). Cut the eggs in half widthwise through their equators. Pop out the yolks and place them in a food processor with the white scraps. (Alternatively, you can mash the yolk mixture with a fork.)
Step 5: Add the mayonnaise, mustard, Worcestershire sauce, and sriracha and puree to a thick paste. Spoon this mixture back into the egg white halves. Sprinkle the tops with chives and/or smoked paprika. Or top with salmon caviar or shredded brisket, bacon, or pork. Chill until serving.
Find This Recipe
And More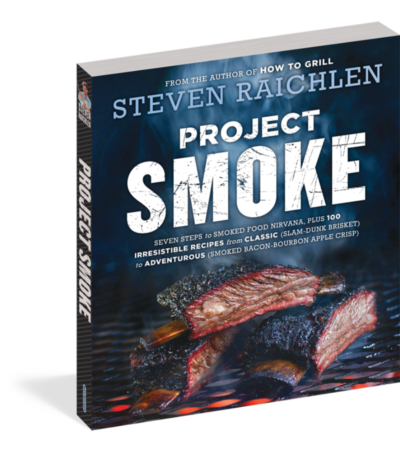 New York Times Bestseller Project Smoke is the How to Grill of smoking, both a complete step-by-step guide to mastering …
Buy Now ‣