Beijing Barbecue Sauce
Steven Raichlen
Here's how barbecue sauce would taste if it came from Asia: sweet with hoisin sauce and honey, nutty with sesame oil, and spicy with Thai sriracha. You'll want to eat it straight off the spoon.
Print
Beijing Barbecue Sauce
Recipe Notes
Yield: Makes about 1½ cups
Ingredients
1 cup hoisin sauce
3 tablespoons Asian (dark) sesame oil
3 tablespoons honey
3 tablespoons sriracha
Recipe Steps
Step 1: Place the hoisin sauce, sesame oil, honey, and sriracha in a saucepan over medium heat and whisk to mix.
Step 2: Gently simmer the sauce for 5 to 8 minutes to blend the flavors.
Recipe Tips
Serve with Chinatown Ribs.

Find This Recipe
And More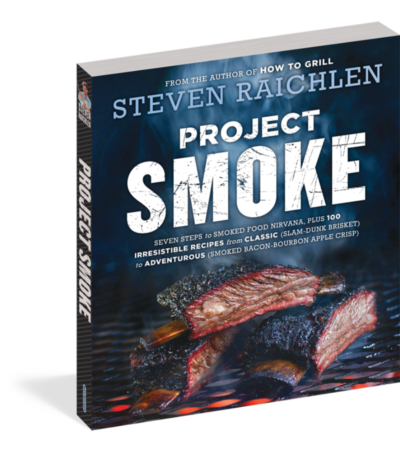 New York Times Bestseller Project Smoke is the How to Grill of smoking, both a complete step-by-step guide to mastering …
Buy Now ‣