Choripan with Molho À Campanha (Country Salsa)
Steven Raichlen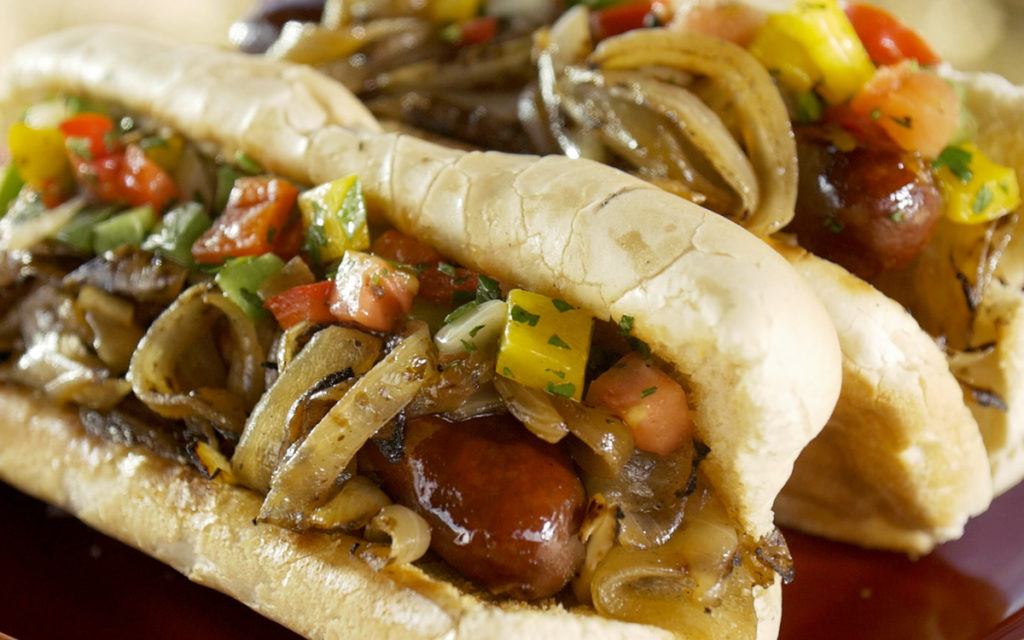 Print
Choripan with Molho À Campanha (Country Salsa)
Recipe Notes
Ingredients
4 fresh chorizo sausages in natural casings (or 8 if they're short)
4 hoagie-style buns, buttered and lightly grilled
Grilled onions (optional)
Molho à Campanha, for serving (see recipe)
Recipe Steps
Step 1: Set up your grill for indirect grilling and preheat to medium. Brush and oil the grill grate. Arrange the sausages on the grate over the drip pay away from the heat. Indirect grill the brats until crusty and golden brown on the outside and cooked through, 30 to 40 minutes. Use an instant-read meat thermometer to check for doneness — insert it in one end to the center of the sausage— it should read 160 degrees F. There is no need to turn the sausages—remember, you're indirect grilling.
Recipe Tips
Our thanks to the sponsors of Project Smoke Season 3:


Steven Raichlen's Project Smoke is a production of Maryland Public Television, Barbacoa, Inc., and Resolution Pictures. © 2017 Barbacoa, Inc.