Firehouse Jack's Mustard Sauce
Steven Raichlen
In South Carolina and parts of Georgia, barbecue isn't complete without a sweet, tangy, yellow-brown sauce based on mustard. The basic ingredients are mustard (often the yellow ballpark variety) with vinegar and some sort of sweetener. The latter could be honey, molasses, brown sugar, or cane syrup — or a combination of two or more. By varying the type of vinegar, you can create an almost endless variety of sauces. Which is what Jack McDavid, owner of Jack's Firehouse in Philadelphia and consulting chef for Red Backwoods BBQ, did to create this lip-smacking mustard sauce. Jack's sauce owes its kick to jalapeno chilies and its silken sweetness to a fillip corn syrup. It's sweet, but not too sweet.
Print
Firehouse Jack's Mustard Sauce
Recipe Notes
Yield: Makes about 2 cups
Ingredients
3/4 cup distilled white vinegar
1/2 cup beef or chicken broth
1/2 cup finely chopped onion
1/4 cup seeded minced jalapeno chilies
1/2 cup Dijon mustard
1/4 cup honey mustard or brown deli-style mustard
1/4 cup corn syrup, or to taste
2 tablespoons molasses
1/2 teaspoon freshly ground black pepper
1/2 teaspoon coarse salt (kosher or sea), or more to taste
1/4 teaspoon cayenne pepper
Recipe Steps
Step 1: Combine all the ingredients in a heavy nonreactive saucepan over high heat and bring to a boil. Reduce the heat and simmer, until thick and richly flavored, about 10 minutes, stirring occasionally. Taste the sauce for seasoning, adding salt or corn syrup as desired.
Step 2: Use right away or transfer to jars, cover, cool to room temperature, and refrigerate. The sauce will keep for several months.
Recipe Tips
Find This Recipe
And More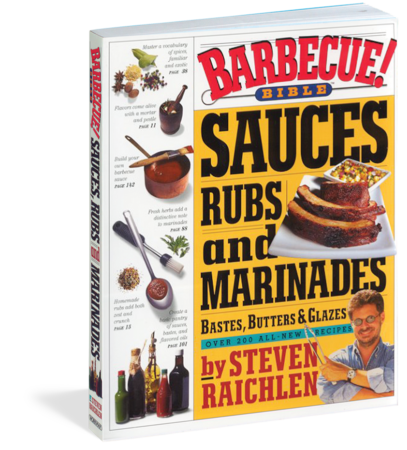 Marinate skewers of beef tips in Tex-Mex Tequila-Jalapeno Wet Rub before putting them on the grill. Or slather pork chops …
Buy Now ‣