Garlic Butter
Steven Raichlen
Excerpted from Feeding the Fire by Joe Carroll and Nick Fauchald (Artisan Books). Copyright © 2015.
Print
Garlic Butter
Recipe Notes
Ingredients
1/2 pound (2 sticks) unsalted butter, cubed
6 garlic cloves, finely chopped
Recipe Steps
Step 1: In a saucepan, melt the butter over low heat. Add the garlic and cook over medium-low heat for 5 minutes; the butter should simmer gently but not brown. Remove from the heat.
Step 2: Skim the foam from the top of the butter and slowly pour the butter through a fine-mesh sieve set over a bowl. Discard the milky solids and garlic. The butter can be refrigerated for up to 3 weeks.
Find This Recipe
And More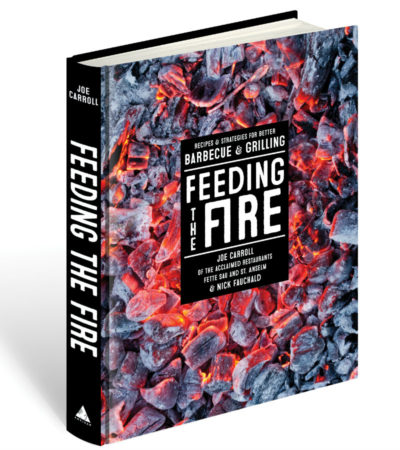 Joe Carroll makes stellar barbecue and grilled meats in Brooklyn, New York, at his acclaimed restaurants Fette Sau and St. …
Buy Now ‣