How to Make Professional Grill Marks
Steven Raichlen
How do I get those "killer grill marks" you're always talking about?
Print
How to Make Professional Grill Marks
Recipe Steps
Step 1: Start with a hot, clean grate. Arrange the food to be grilled on the grate so it is diagonal to the bars. Steaks and chops should all face in the same direction.
Step 2: After a few minutes, use tongs to give each piece a quarter turn; this creates a handsome crosshatch of grill marks.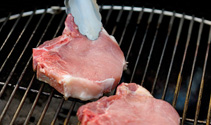 Step 3: Once cooked on one side, turn the food and repeat on the other side.
Find This Recipe
And More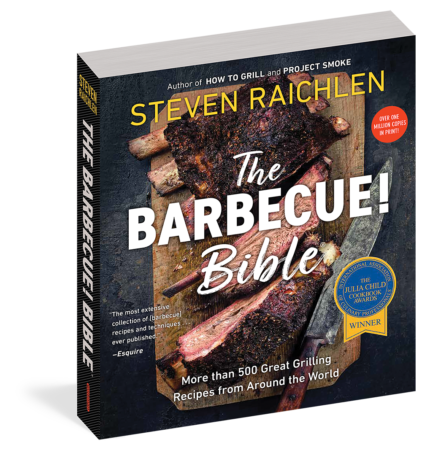 Steven Raichlen's Barbecue! Bible offers the biggest collection of barbecue recipes and grilling recipes ever developed.
Buy Now ‣