Mango Salsa
Steven Raichlen
Print
Mango Salsa
Recipe Notes
Ingredients
3 tablespoons fresh lime juice
2 tablespoons light brown sugar
3 cups diced ripe mango
½ English (hot house) cucumber, cut into 1/2-inch dice
¼ cup finely diced red onion
½ habanero or Scotch bonnet chile, seeded and minced
1 tablespoon finely chopped candied ginger
¼ cup chopped fresh mint
Recipe Steps
1: Combine the lime juice and sugar in a bowl and whisk until the sugar is dissolved. Add the remaining ingredients and gently toss to mix. Serve within a few hours of making.
Recipe Tips
Our thanks to the sponsors of Project Fire Season 2:

Steven Raichlen's Project Fire is a production of Maryland Public Television, Barbacoa, Inc., and Resolution Pictures. © 2019 Barbacoa, Inc. Photos by Chris Bierlein.
Find This Recipe
And More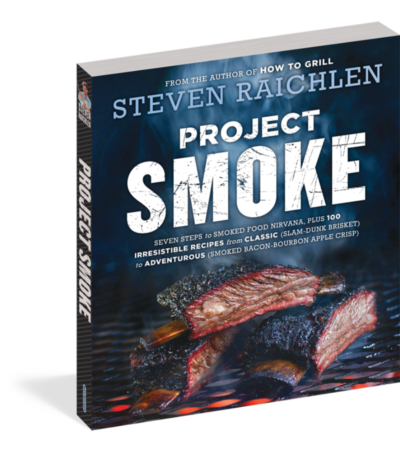 New York Times Bestseller Project Smoke is the How to Grill of smoking, both a complete step-by-step guide to mastering …
Buy Now ‣