Pineapple Salsa
Steven Raichlen
This "salsa" is actually a sort of fruit salad, but it does contain the quintessential salsa ingredients, lime juice and jalapeño peppers. The jalapeños are certainly unexpected, but they have an interesting way of intensifying the sweetness of the pineapple.
Print
Pineapple Salsa
Recipe Notes
Ingredients
1/2 ripe pineapple, peeled and cored
1 small cucumber, peeled, seeded, and cut into 1/4-inch dice
3 scallions, trimmed and thinly sliced crosswise
1/2 medium-size red bell pepper, cut into 1/4-inch dice
1 tablespoon minced candied ginger or peeled fresh ginger
1 to 2 jalapeno peppers, seeded and minced
1/4 cup chopped fresh mint or cilantro
3 tablespoons fresh lime juice, or to taste
2 tablespoons light brown sugar, or to taste
Recipe Steps
Step 1: Cut the pineapple into 1/4-inch dice. You should have about 2 cups.
Step 2: Combine the pineapple, cucumber, scallions, bell pepper, ginger, jalapeno, cilantro, lime juice, and brown sugar into a serving bowl and toss gently to mix. Taste for seasoning, adding additional lime juice or sugar as desired: the salsa should be very flavorful. Tastes best served within 2 hours of making.
Find This Recipe
And More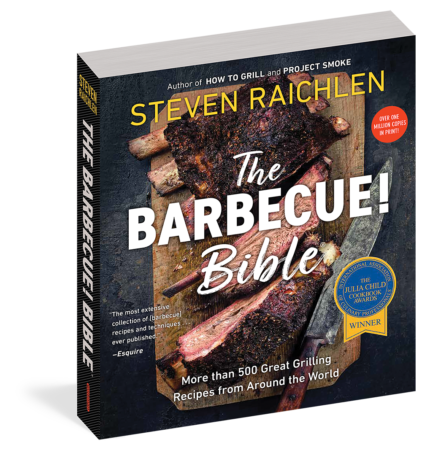 Steven Raichlen's Barbecue! Bible offers the biggest collection of barbecue recipes and grilling recipes ever developed.
Buy Now ‣