Ragin' Cajun Rub
Steven Raichlen
Consider the following rub, which was inspired by the Cajun spices used for pan-blackening. Cayenne and black pepper give it gumption, but there's more to the rub than heat. You'll need to know about one special ingredient here: filé powder, or ground dried sassafras leaves.
Print
Ragin' Cajun Rub
Recipe Notes
Ingredients
1/4 cup coarse salt (kosher or sea)
1/4 cup paprika
3 tablespoons freshly ground black pepper
1 tablespoon cayenne pepper, or to taste
1 tablespoon dried thyme
1 tablespoon onion powder
1 tablespoon garlic powder
1 tablespoon filé powder
2 teaspoons freshly ground white pepper
1 teaspoon ground bay leaf
Recipe Steps
Step 1: Combine all the ingredients in a bowl and stir or whisk to mix.
Step 2: Transfer to a jar, cover, and store away from heat and light. The rub will keep for several months.
Recipe Tips
For a sweeter rub, add 1 teaspoon fennel seeds. Grind the seeds in a spice mill before adding them to the rub. This fennel variation goes particularly well with fish.
Find This Recipe
And More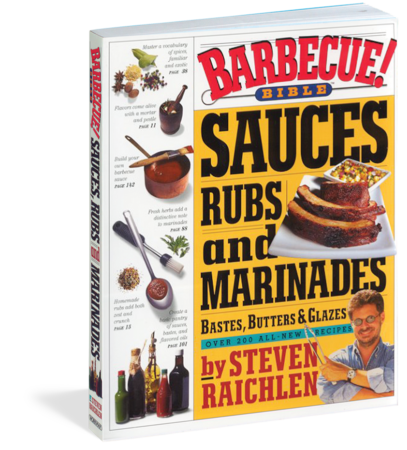 Marinate skewers of beef tips in Tex-Mex Tequila-Jalapeno Wet Rub before putting them on the grill. Or slather pork chops …
Buy Now ‣