The Real Chimichurri
Steven Raichlen
Print
The Real Chimichurri
Recipe Notes
Yield: Makes about a cup; serves 2 to 4
Ingredients
3 cloves garlic, minced
1 teaspoon coarse salt (kosher or sea), or more to taste
1/2 teaspoon freshly ground black pepper
1 tablespoon dried oregano
1 to 2 teaspoons hot red pepper flakes
2 tablespoons red wine vinegar, or to taste
A few drops of fresh lemon juice
1/4 cup extra-virgin olive oil or vegetable oil
1/4 cup finely chopped fresh flat-leaf parsley (optional)
Recipe Steps
Step 1: Place the garlic, salt, and black pepper in a mixing bowl and mash to a paste with the back of a wooden spoon.
Step 2: Add the oregano, hot pepper flakes, wine vinegar, and lemon juice and whisk to mix. Whisk in the olive oil in a thin stream, followed by the parsley, if using. Taste for seasoning, adding more salt and/or vinegar as necessary.
Step 3: You can serve the chimichurri right away but if you let it stand for an hour or so, the flavors will be better blended and richer.
Recipe Tips
Find This Recipe
And More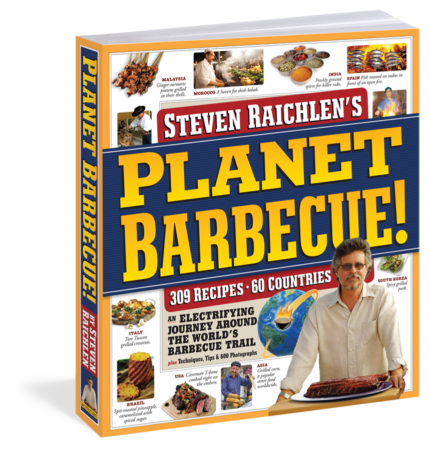 The most ambitious book yet by America's bestselling, award-winning grill expert whose Barbecue! Bible books have over 4 million copies …
Buy Now ‣