Three Hots Horseradish Sauce
Steven Raichlen
This cream sauce owes its firepower to horseradish, mustard, and hot sauce. The whipped cream gives the sauce an airy consistency—you'll like the way it melts into the hot meat.
Print
Three Hots Horseradish Sauce
Recipe Notes
Ingredients
½ cup mayonnaise, preferably Hellmann's or Best Foods
½ cup prepared undrained horseradish or finely and freshly grated horseradish root
1 tablespoon Dijon mustard
1 teaspoon hot sauce (use your favorite; optional)
1 cup heavy (whipping) cream
Coarse salt (sea or kosher) and freshly ground black pepper
Recipe Steps
Step 1: Place the mayonnaise, horseradish, mustard, and hot sauce, if using, in a large bowl and whisk to mix.
Step 2: Beat the cream to soft peaks in a chilled metal bowl using a stand or handheld mixer. Fold the whipped cream into the mayonnaise mixture. Gently stir in salt and pepper to taste. You can make and refrigerate the sauce up to an hour before serving.
Recipe Tips
This sauce goes great with Reverse-Seared Prime Rib.

Find This Recipe
And More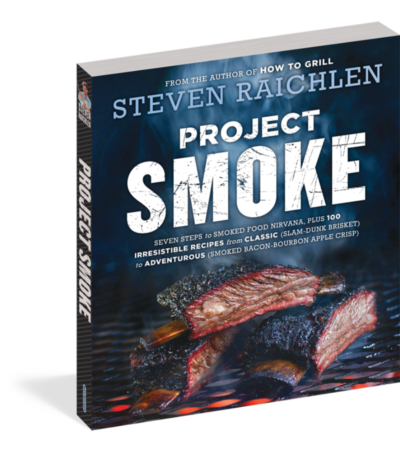 New York Times Bestseller Project Smoke is the How to Grill of smoking, both a complete step-by-step guide to mastering …
Buy Now ‣