Country Hot Sauce (Molho Da Companha)
Steven Raichlen
This salsalike hot sauce turns up wherever Brazilians grill meats. The chile of choice is a pepper called pimenta malagueta; the strength of its fiery bite is inversely proportional to its tiny dimensions. Pimenta malagueta come packed in vinegar in bottles at Brazilian markets. Other possibilities for chiles include Thai or bird peppers, serrano or jalapeño peppers, or even hot red pepper flakes. The traditional way to eat grilled meats in Brazil is to spoon this sauce on top, then sprinkle the meat with farofa (toasted manioc flour).
Print
Country Hot Sauce (Molho Da Companha)
Recipe Notes
Yield: Makes about 2 cups
Ingredients
1 medium-size onion, finely chopped
1 large, ripe tomato, finely chopped
1/2 green bell pepper, cored, seeded, and finely chopped
1 to 6 pimenta malagueta or other hot red chiles, minced
3 tablespoons extra-virgin olive oil
2 tablespoons fresh lime juice
1 tablespoon red wine vinegar, or more to taste
Salt and freshly ground black pepper
Recipe Steps
Step 1: Combine the onion, tomato, bell pepper, pimenta malagueta, olive oil, lime juice, wine vinegar, and 1⁄4 cup of water in a small nonreactive bowl and stir to mix. Taste for seasoning, adding salt and black pepper to taste and more wine vinegar if necessary; the sauce should be highly seasoned.
Step 2: Serve the sauce at room temperature — the same day you make it.
Recipe Tips
Try these other Latin American sauces and condiments:
Find This Recipe
And More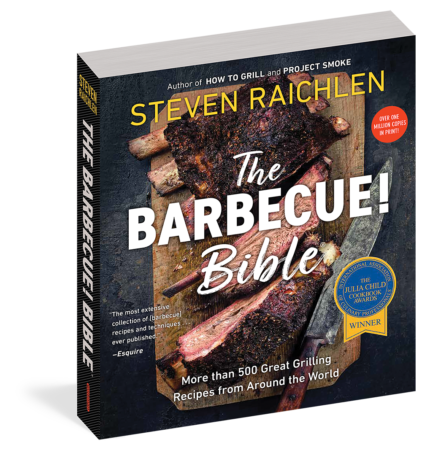 Steven Raichlen's Barbecue! Bible offers the biggest collection of barbecue recipes and grilling recipes ever developed.
Buy Now ‣