Icicle Radish Salad
Steven Raichlen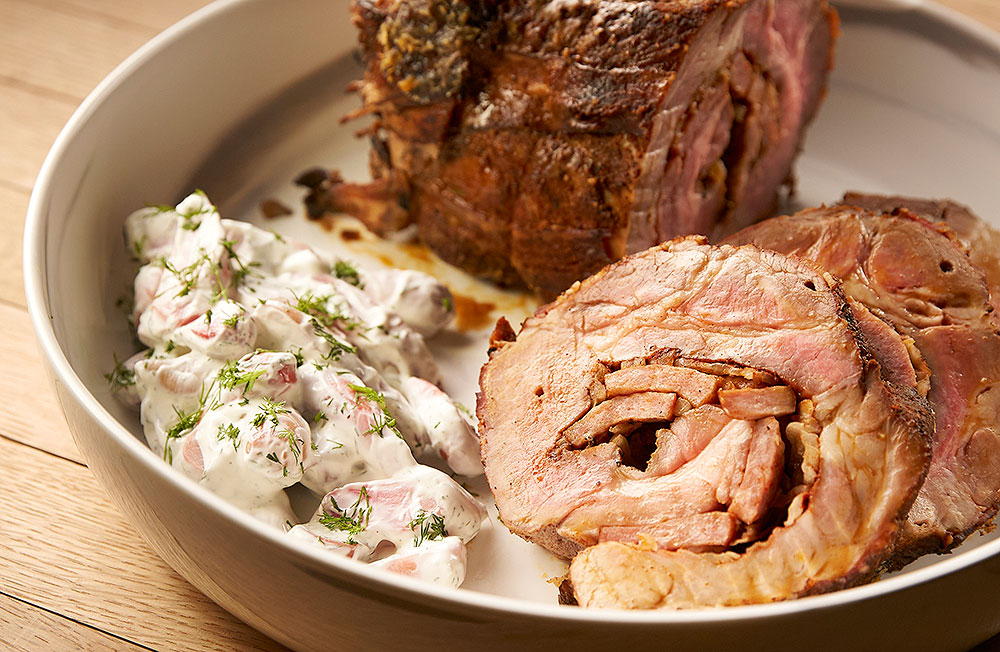 Print
Icicle Radish Salad
Ingredients
For the dressing: 
2 tablespoons mayonnaise
2 tablespoons sour cream
2 tablespoons extra virgin olive oil
2 tablespoons distilled white vinegar (or to taste)
1/4 cup chopped fresh dill
1 pound icicle radishes (1 to 2) or breakfast radishes
Recipe Steps
1: Make the dressing: Place the mayonnaise and sour cream in a mixing bowl.   Whisk in the oil, vinegar, dill, and salt and pepper to taste—the dressing should be highly seasoned.
2: Coarsely grate the radish into the dressing and toss to mix. Refrigerate if not serving immediately.
Recipe Tips