Llajua
Steven Raichlen
Llajua (pronounced yak-wa) is Bolivia's ubiquitous tomato and chile grilling sauce.
Print
Llajua
Recipe Notes
Advance Prep: Can be made up to 2 hours ahead
Yield: Makes 1/2 cups
Ingredients
1 to 2 locoto or rocoto chiles, Scotch bonnets or jalapeño peppers
2 red ripe tomatoes, cored and coarsely chopped (peeling is optional)
1 clove garlic coarsely chopped (optional)
3 tablespoons extra-virgin olive oil
2 tablespoons red wine vinegar or fresh lemon juice, or 1 tablespoon of each, or more to taste
Coarse salt (kosher or sea) and freshly ground black pepper
3 tablespoons chopped fresh cilantro or flat-leaf parsley
Recipe Steps
Step 1: Stem and cut the chile(s) in half lengthwise, then slice them crosswise into 1/2-inch pieces. For a milder llajua, seed the chiles; for a spicier one, leave the seeds in. Place the tomatoes, garlic, and chile(s) in a food processor and puree to a coarse paste.
Step 2: Work in the olive oil and wine vinegar. Season the llajua with salt and black pepper to taste; the salsa should be highly seasoned. Work in the cilantro, running the processor in short bursts. Alternatively, you can puree the ingredients in a blender, adding the cilantro at the very end.
Recipe Tips
Try these other Latin American sauces and condiments:
Find This Recipe
And More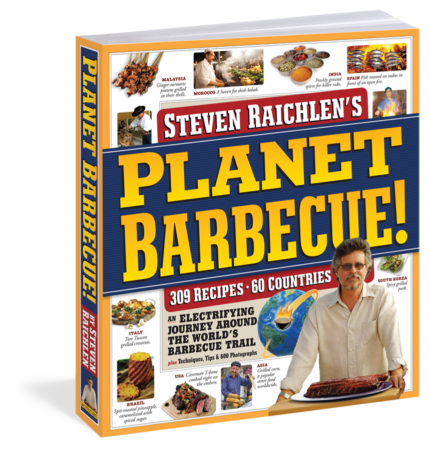 The most ambitious book yet by America's bestselling, award-winning grill expert whose Barbecue! Bible books have over 4 million copies …
Buy Now ‣