Mediterranean Tomato Relish
Steven Raichlen
This recipe is representative of the many tomato relishes served with Mediterranean grilling.
Print
Mediterranean Tomato Relish
Recipe Notes
Yield: Makes about 3 cups
Ingredients
3 red rip tomatoes, cut into 1/4-ince dice, with their juices
1 small red onion, cut into 1/4-ince dice
1 to 4 hot peppers of your choice, seeded and cut into into 1/4-ince dice (for hotter relish, leave the seeds in)
1/4 cup chopped fresh flat-leaf parsley (optional)
1/4 cup extra-virgin olive oil
3 tablespoons fresh lemon juice, or more to taste
Coarse salt (kosher or sea)
Recipe Steps
Step 1: Combine the tomatoes, onion, hot pepper(s), parsley, olive oil, and lemon juice in a nonreactive mixing bowl and stir to mix.
Step 2: Taste for seasoning, adding salt to taste and/or more lemon juice as necessary; the relish should be highly seasoned.
Recipe Tips
Find This Recipe
And More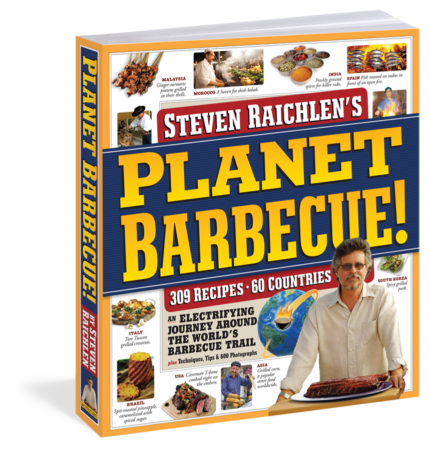 The most ambitious book yet by America's bestselling, award-winning grill expert whose Barbecue! Bible books have over 4 million copies …
Buy Now ‣