Top Sirloin Steak
Steven Raichlen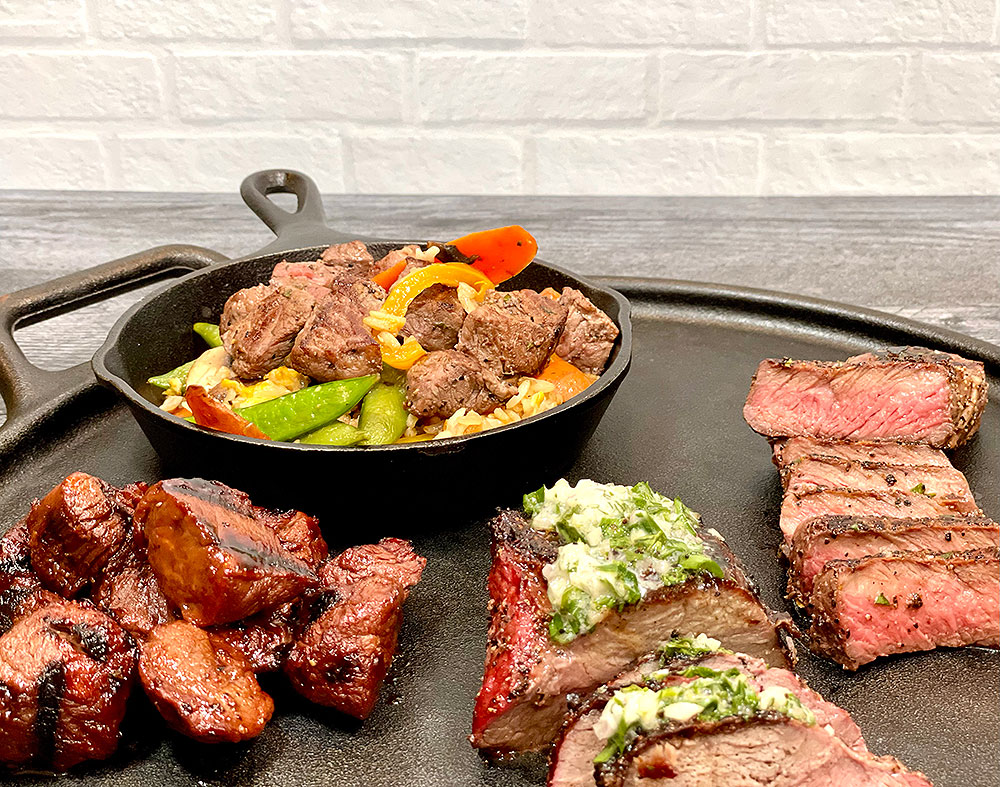 Print
Top Sirloin Steak
Recipe Notes
Yield: Serves: 2
Method: Direct and Plancha grilling
Ingredients
1 8 ounce top sirloin steak
Tarragon-Parsley-Lemon Butter (See Below)
For the Tarragon-Parsley-Lemon Butter
1/2 cup unsalted butter, at room temperature
Zest of one lemon
1 tablespoon freshly squeezed lemon juice
2 tablespoons chopped fresh tarragon
2 tablespoons chopped flat-leaf parsley
1 garlic clove, peeled and minced
1 small shallot, peeled and finely diced
Coarse salt (kosher or sea) and freshly cracked black pepper
Recipe Steps
1: For the Tarragon-Parsley-Lemon Butter: Thoroughly mix all ingredients in a mixing bowl.
2: Place the butter mixture on a square of parchment paper, plastic wrap, or wax paper. Form a log-like shape, then twist the ends or tie with butcher's string. Refrigerate or freeze to firm up before using.
3: For the Top Sirloin: Heat your grill to high. Scrap and oil the grates. Place the top sirloin on the grill and cook for 2 1/2 minutes. Give it a quarter turn and cook for an additional 2 1/2 minutes. Repeat on the opposite side.
4: Check the steak with an instant-read meat thermometer. Remove the steak from the grill when it reaches 135 degrees for medium, or 125 degrees for rare.
5: Place 1 or 2 slices of the butter on the top sirloin while it rests on a wire rack set over a sheet pan for 5 minutes.
6: Slice and serve immediately.