Zabuton Steak "Denver Steak"
Steven Raichlen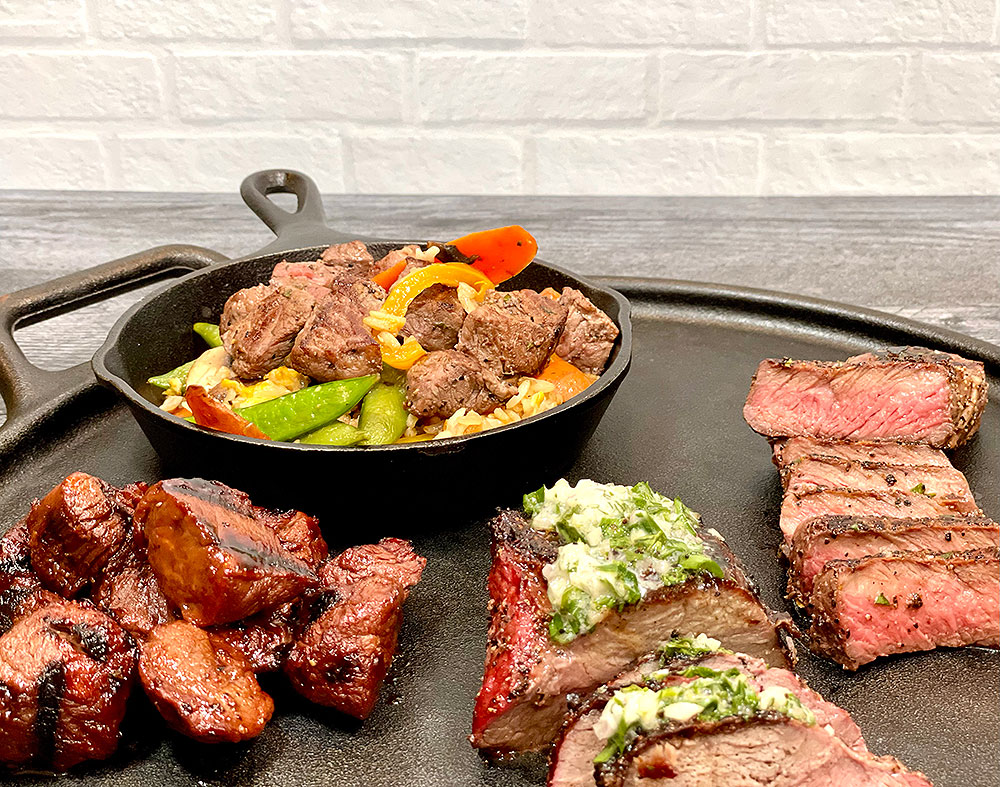 Print
Zabuton Steak "Denver Steak"
Recipe Notes
Yield: Serves: 2
Method: Direct and Plancha grilling
Ingredients
8 ounces zabuton steak
Kosher salt
Freshly cracked black pepper
Vegetable oil for the plancha
Recipe Steps
1: Generously season the steak on all sides with kosher salt and freshly cracked black pepper.
2: Heat a plancha on the grill to high (or use a cast-iron pan).
3: Oil the plancha. Place the zabuton steak on the plancha and cook 3 minutes per side.
4: Check the steak with an instant-read meat thermometer. Remove the steak from the grill when it reaches 135 degrees for medium, or 125 degrees for rare.
5: Place the steak on a wire rack over a sheet pan and let it rest for 5 minutes.
5: Slice and serve immediately.