Smoked Jus
Steven Raichlen
Jus is the French word for meat juices. Start with beef or chicken stock (preferably homemade). Add the cutting board juices before serving.
Print
Smoked Jus
Ingredients
3 cups stock, beef or chicken
Recipe Steps
Step 1: Place the stock in a small foil drip pan next to the prime rib in the smoker. Smoke it while you smoke the prime rib.
Step 2: Strain it into a saucepan or serving bowl and keep warm until serving. Pour any meat juices that accumulate on the cutting board into the jus and serve.
Find This Recipe
And More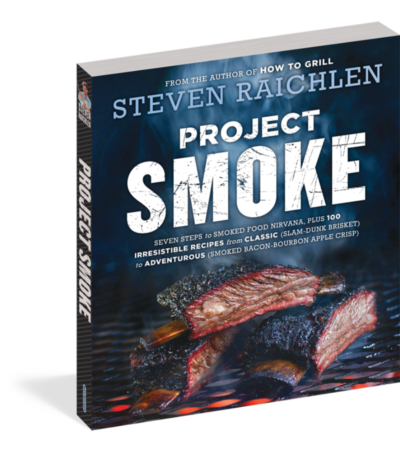 New York Times Bestseller Project Smoke is the How to Grill of smoking, both a complete step-by-step guide to mastering …
Buy Now ‣